RV insurance, maintenance and repair—it's OK to ask for help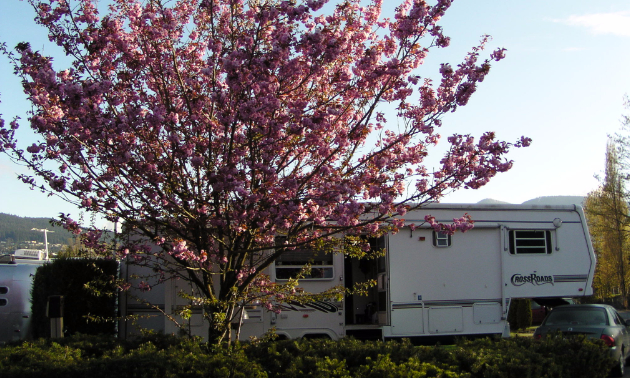 Twenty-six years into my experience as a full-timer have taught me some valuable lessons along the way—unfortunately not enough as I have recently discovered.
My first RV was a 26-foot Fleetwood Prowler Regal trailer, no slides.
Looking back as I often do from my current 32-foot Crossroads fifth wheel with three slides, I don't know how I managed to live in that Prowler for 16 happy years but I did.
In fact, the only difficulty I encountered in 1990 was finding a company willing to cover my RV with that all-important home insurance. Once found, I have remained loyal to that company to this day.
Not yet 100 per cent confirmed is that one of the secrets to obtaining homeowner's insurance is that I told the company I had a no-tow vehicle and no intention of moving the trailer around, so they found a way to fit me into their misnamed mobile home category. Misnamed because, once sited, mobile homes are rarely if ever moved.
If you are not a competent Jack-of- all-trades, the second essential is to find an experienced mobile repairman who can turn his hand to pretty well anything that can go wrong with an RV—preferably one who holds current certification in propane/gas appliances.
I can't remember who introduced us, or why, but I found Eric Solberg of Starfleet RV a few months after I moved into the Prowler, and he has been my handy, non-resident, house-husband ever since. Reasonably priced for the work he does, Eric has never once been stumped for an answer and never once has he left behind a repair that needed to be re-done. Not a bad record over 26 years!
So what are the lessons I didn't learn soon enough?
Well, bearing in mind all the construction and traffic dust in the Lower Mainland, the same thing that allowed me to obtain the home insurance—lack of a tow vehicle—has barred me from taking the Crossroads off-site to have it detailed inside and out once every two to three years.
Yes, you'd be right in thinking I could have paid someone to haul it there and back for $300 to $400 but that would have made it a pretty darned expensive detail job. Plus, when you're a work-at-home full-timer like me, it's a daunting task to stow everything safely prior to the tow: computer, printer, gear for Internet/TV connections, reference material, decorative knick-knacks, all in addition to the normal things one needs for day-to-day living.
If you are unable to make a good job of exterior washing and waxing—including the roof—or cannot clean your carpets once or twice a year, it's important to your health and to the resale value of your RV to have regular home-service experts like Perma-Dry Carpet Cleaning, Coit, Molly-Maid and others do those chores for you.
Looking back I could have—should have—bought a tow vehicle early on and learned to be more self-sufficient in maintenance and repairs; but somehow, there were always more important things to do.
Lastly, the companies I have mentioned are mostly in B.C.'s Lower Mainland area. Apart from them, and RVWest's own tech-guru Reg DeYoung, I have no personal experience with their peers in other B.C. or Alberta communities. It would be great if you could take a few minutes to let us know some of the companies who have given you knowledgeable, reliable service over the years—people whose work you are happy to recommend to other readers.