Portable trash bag holder
by Kimberly Shellborn —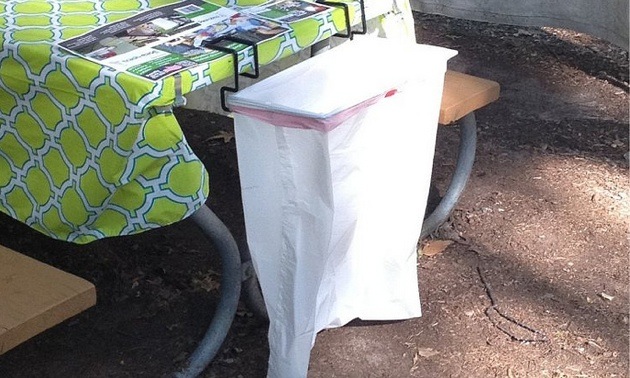 Want to keep your campsite clean and neat? Trash-Ease offers a convenient, portable idea that works for any campsite.
Trash-Ease is a conveniently portable trash bag holder that attaches to picnic tables or any similar flat surface, such as barbecue grill platforms, creating a stable, large trash receptacle anywhere.
The sturdy design of the Trash-Ease makes it durable enough to be used everywhere on a daily basis, while its slim, lightweight and one-piece design allows it to be transported and stored easily in a closet, shelf, trunk, camper cubby or nearly any other similar storage location without the need for tools.
Trash-Ease is easy to store, easy to use and a very practical tool to have around the campsite. For more information visit trash-ease.com