New RV resorts are planned for Arizona in 2019
by Jeff Crider —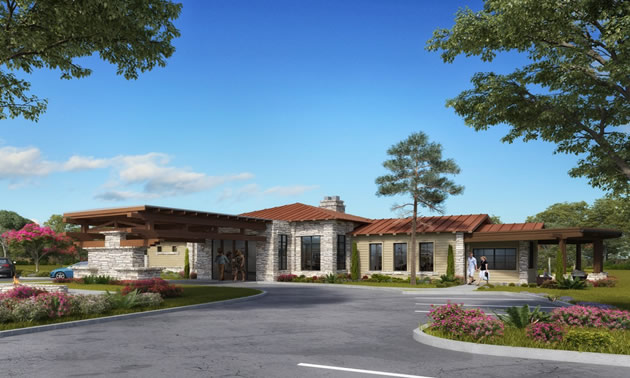 CAMP VERDE AND GILA BEND, Ariz., April 2019 — Snowbirds bound for Arizona should have two new RV parks to consider by late summer and fall of 2019, according to developers associated with both projects.
One will be Verde Ranch, a 414-site RV resort in Camp Verde, roughly 40 minutes south of Sedona and 90 minutes north Phoenix, according to Lisa Harold, COO for Contemporary Resorts & Residences – a new company developing a new RV resort in the Verde Valley just west of Interstate 17 and just north of State Route 260.
"We are on track for a mid-August opening. And if the weather smiles on us and construction moves ahead of schedule, we could open as soon as July," Harold said, adding, "We plan to have all of our sites and resort amenities to be guest ready on Day One."
Harold said the new RV resort will be a beautiful, full-service resort. "We start with the Verde River running right through our property, and we note our prestigious designation as a 'Night Sky' area, then we add a gorgeous pool, two Jacuzzis, fire pits, fitness center, laundry and shower facilities, a clubhouse loaded with TV's, games and craft room, and a beer and wine bar. We have a pet park, pickleball, bikes; hiking trails and concierge service for ATV and kayak rentals. Our guests can as easily drop a fishing line as arrange for a massage. Verde Ranch will deliver a 5-star experience at every turn."
The park itself is being developed by Red Moon Development & Construction of Scottsdale, Ariz.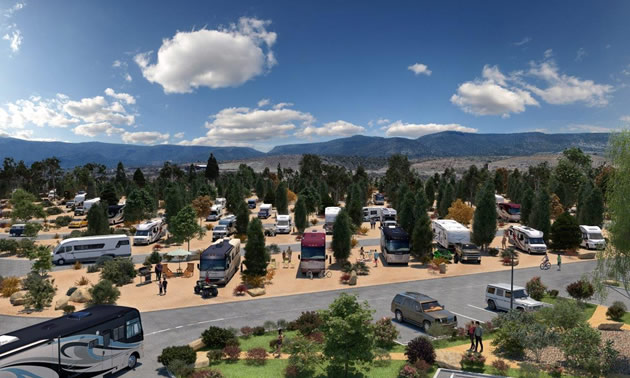 Further south, Carl J. Rygg is building Sonora RV Resort, a 70-site resort on a 20-acre site that he expects to open by fall of this year. The $2 million resort is on the west side of State Route 85, about 13 miles north of downtown Gila Bend. Sonora RV Resort will include a 2-acre lake that will be suitable for both swimming and kayaking. Park amenities will include a full service restaurant, a 3,000 square foot clubhouse as well as pickleball and tennis courts.
Sonora RV Resort abuts off-road trails, which guests will be able to enjoy in their RZRs and other off-road vehicles. Rygg said he plans to provide guided tours of the desert backroads for people who would like to explore the desert but don't have their own off-road vehicles.
Demand for new RV resorts in Arizona is evidenced by high RV park occupancy rates during the winter months, which are prompting growing numbers of snowbirds to look for parks in other areas of the state that offer a wide range of outdoor activities, said Jo Ann Mickelson, executive director of the Arizona Association of RV Parks and Campgrounds.
"It's hard to beat southern Arizona in the wintertime," Mickelson said, adding that demand for the association's award winning camping guide is at an all time high. "Demand has been so strong that we literally ran out of guides this year, but a digital version of is available on our website at GoCampingInArizona.com." Mickelson said.