Marine Park is even better as a Jellystone Park™
by Jeff Crider —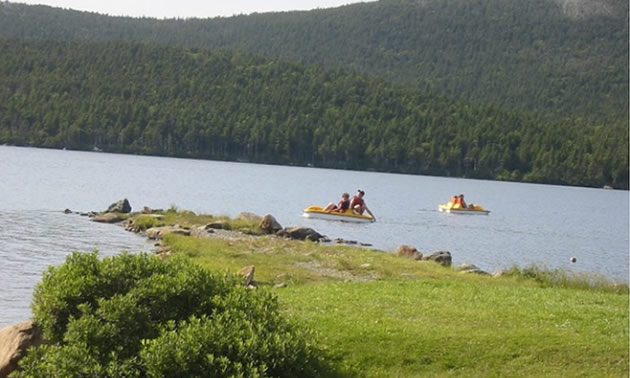 Pam Pardy-Ghent was apprehensive when Marine Park joined the Yogi Bear's Jellystone Park Camp-Resorts franchise network last summer.
"I was a little afraid it would lose that small-town feel," said Pardy-Ghent, a St. John's resident who has camped at Marine Park with her family every summer for the past decade. Things did change. But in positive ways that she never could have imagined.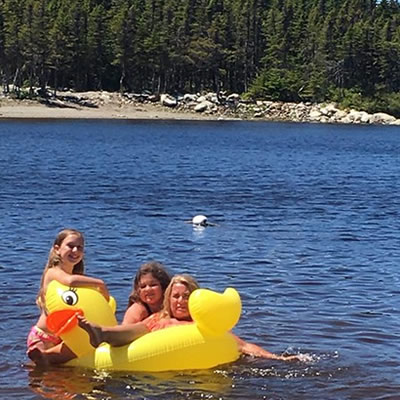 "My mind was blown away with the activities," she said. "We camped right up until November. I was shocked that we had activities going on at the park through September and October."
For Pardy-Ghent, the timing for Marine Park's decision to become a Jellystone Park location couldn't have been better. She had invited her 11-year-old niece from Ontario to spend the summer with her 10-year-old daughter and they spent the entire summer at the park. But there were so many activities that the girls were never at loss for things to do.
Jellystone Park locations are famous for their great amenities, fun family activities and their themed weekends with Yogi Bear, which help families create unique memories. Activities at the park include arts and crafts projects, scavenger hunts, face painting, and plenty of interactions with the bears.
"We go to Disney World and Universal Studios every year," Pardy-Ghent said. "We do cruises. I know what good customer service is. But what happened at Marine Park this past year is on par with any of those trips I paid thousands of dollars for."
In fact, Pardy-Ghent's family had such a good time last year that they rescheduled their trip to Florida so that they could go back to Marine Park over the Easter break.
While Dave Snow and his family have spent the past 22 years building Marine Park into one of the most popular camping destinations in Newfoundland, joining the Jellystone Park network enabled him to step up his game even further and to draw from the best practices and collective knowledge of more than 80 Jellystone Park franchisees across North America.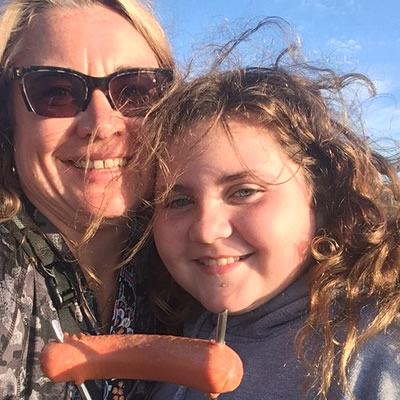 "Becoming a Jellystone Park location helped us raise the bar," Snow said. "Our new recreation program has made a big difference in the amount of activity and the level of activities that we do."
But even as part of the Jellystone Park network, Marine Park is still able to offer campers affordable pond-front camping for the summer or on a year-round basis.
"We had a seven-day period in February in which we signed up eight seasonal contracts — families that rented campsites for the entire season. It's unusual for us to have that level of seasonal contracts signed in February," Snow said, adding that word is spreading that Newfoundland now has its own Jellystone Park.
"It was a good park before, and now it's even better," Pardy-Ghent said, noting that she's already invited her niece to join her family for another summer at Jellystone Marine Park.
"The girls are having the summers of a lifetime," Pardy-Ghent said. "They will never forget them. This is the best thing any little girl could ask for."
For more information about Jellystone Marine Park, please visit its website at https://www.marineparknl.com.
About Yogi Bear's Jellystone Park™ Camp-Resorts
Celebrating its 50th anniversary in 2019, Yogi Bear's Jellystone Park is the nation's leading family camping destination, famous for providing guests with amenities such as pools, water slides, mini golf, and pedal carts; fun-filled theme weekends such as Chocolate Lovers Weekend and Halloween Spooktacular Weekends; and interactions with Yogi Bear™ costumed characters. Jellystone Park guests can choose from a variety of accommodations, including premium cabins and yurts, deluxe RV sites, and traditional tenting campsites. There are more than 80 Jellystone Park locations in the United States and Canada. For more information, visit www.jellystonepark.com.