Fall is the best time to check out Texas campgrounds and RV parks without the crowds
by Jeff Crider —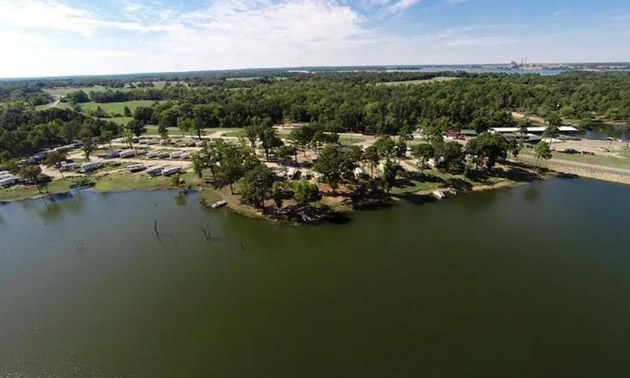 Slightly shorter days and cooler temperatures mark the coming of fall in Texas. This is when RV parks and campgrounds gradually transition from hosting children and families to snowbirds or winter Texans.
"The fall shoulder season is a great time to experience the amenities Texas campgrounds and RV parks have to offer without the intensity of either summer or winter crowds," said Brian Schaeffer, executive director/CEO of Texas Association of Campground Owners (TACO), which hosts TexasCampgrounds.com, the travel planning website.
TexasCampgrounds.com provides descriptions, photos and links to more than 350 campgrounds, RV parks and resorts across the Lone Star State. Even if you don't have an RV, many of these establishments feature park model RVs, cabins and other rental accommodations designed by companies like Platinum Cottages.
The following campgrounds and RV parks highlight the wide range of parks available through TexasCampgrounds.com, many of which can be used as base camps for enjoying a variety of fall activities, including fishing, kayaking and sightseeing:
In addition to being supported by campgrounds and RV parks across Texas, TexasCampgrounds.com is also supported by Houston-based Channelview Supply Co., which has provided RV parts and repair services for Texas RV enthusiasts for more than 30 years. Based in Crowley, TACO is the trade association that represents campgrounds, RV parks and resorts across the Lone Star State. For more info about camping in Texas, contact Brian Schaeffer at (817) 426-9395 or visit www.TexasCampgrounds.com and www.TexasCabinRentals.net.