CBC outs camping pet peeves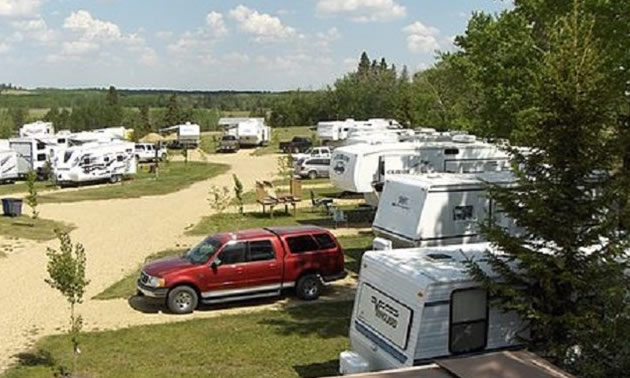 Recently CBC's Margaret Gallagher, of the radio show On the Coast, opened somewhat of a can of worms when she solicited campers on the social media platform Twitter to share their camping pet peeves.
Topping the list of complaints (not surprisingly) were excessive noise, loud arguments, leaving food outside, drunken behavior and a general lack of respect for others around you.
However, some the most interesting comments were posted on CBC's website under the article about camping pet peeves. Here's a sampling:
"Bluetooth speakers with trash music on the trails. I want the sounds of nature not a Fitness World!"
"People who run generators late into the night and people who do not pack out their garbage."
"People who forget that a tent wall is not soundproof, nor is that line of trees between sites. It is really hard when a few make excessive noise and park officials do not deal with it."
"Commercial campgrounds are for families. You have to put up with some irritants. But loud music is the worst. We don't all like the same music. Don't jack up your tunes and not expect complaints. If you want a great camping experience go far away from other humans."
"Massive trailers pulled by massive noisy trucks backing into tiny camp sites after dark. After dumping all their bikes, bbqs, inflatables, furniture, toys, coolers, ATV's, secondary vehicles etc, all over the place, they disappear inside to watch TV or something. The worst part is, they use these couple of weeks of camping each year to justify "needing" to drive a big rig for the rest of the year. At least the high price of fuel keeps most of these princesses close to Costco and out of the backcountry."
"A number of years ago we made the mistake of staying in a private campground on --------- Lake. It was the Canada Day weekend, and the place was packed. The next door neighbour's tent was about a metre from ours. They were a young couple, and spent most of their time in their tent smoking dope. There was a little stream that ran through the middle of the campsite. Across this stream from our tent were two men who spent their time drinking beer, listening to loud music, and talking loud. At one point, one of the men shuffled over to the stream and proceeded to take a leak. We left the next day. We still call that campground the 'hellhole'."
"My Honda Inverter 2000 isn't big enough to run my A/C. That is enough "roughing it" for me. And the tabletop BBQ is a measly 30,000 BTUs. No ribeye steaks in the bush. More poaching than brazing."
"Most campsites are hotels on wheels. An excuse to party it up. You know, do stuff you can't do at home (being loud and obnoxious, forget your responsibilities towards your kids and pets) . And the idea of driving hours into the great outdoors to end up with a bunch of complete strangers next door, looking to let off steam, seems counter-intuitive. My best camping memories are up some forestry road, in the middle of nowhere, without a soul in sight...."
"Loud music and some running generators during times they are supposed to be off. Turning up to a spot and having to clean the area of garbage, fire pits are not for you to leave your garbage in when you leave. Cigarette butts all over the camp spot - just a couple of my pet peeves."
"One of the biggest problems in BC government campgrounds is noise and excessive drinking. . .as well as a lack of staff. We cannot expect a woman on her own to deal with abusive drunks. We cannot expect a young university student to deal with drinking parties on his own. "
"All happy campers must leave their trash behind, get drunk, play loud vulgar music, not care for or respect nature, cut trees down for fire wood and roasting sticks, teach impressionable children the fine art of swearing and urinating next to the water source, telling your neighbors to go ---k themselves and have loud uncontrolled sexual encounters for everyone not to enjoy, and oh yes last but not least, boating while impaired. Other than that, camping is fun."
"It was so cool back in the day! We used our imagination because there wasn't much else. A ball, books, bathing suit, hot dogs, campfire and pop!! McDonald's was a treat on the way home. Ah the 70's."
Bottomline, the first rule of thumb in RVing is showing consideration for your neighbouring campers and RVers. Remember, love thy neighbour starts in the campground.