CanaDream Corp sold to Australian-based Apollo Tourism & Leisure Ltd.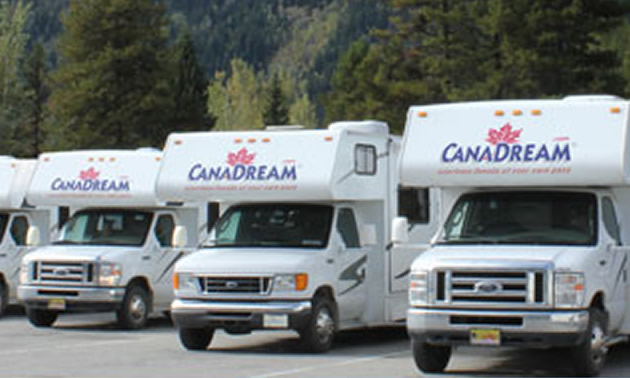 CanaDream Corporation has announced that it has entered into a definitive arrangement agreement with Australian-based Apollo Tourism & Leisure Ltd and ATL Canada Ltd., an affiliate of Apollo whereby the Purchaser has agreed to acquire all of the issued and outstanding common shares of CanaDream that are not currently owned by Apollo or its affiliates, pursuant to a plan of arrangement under section 193 of the Business Corporations Act (Alberta)
Under the terms of the Arrangement Agreement, the Purchaser has agreed to purchase: (i) the CanaDream Shares controlled by Mr. Blaine Nicholson, a director of the Company, and Mr. Brian Gronberg, the President, Chief Executive Officer and a director of the Company for consideration of $1.68 per share (representing approximately 37% of the CanaDream Shares), and (ii) all other outstanding CanaDream Shares (other than CanaDream Shares held by an affiliate of Apollo) for consideration of $1.85 per share (representing approximately 43% of the CanaDream Shares). Each outstanding option to purchase CanaDream Shares will be purchased by the Company for a price equal to the difference between the exercise price of such option and $1.85. Upon completion of the Arrangement, it is expected that the CanaDream Shares will be de-listed from the TSX Venture Exchange and that CanaDream will cease to be a reporting issuer in Canada.
The Arrangement is anticipated to close in mid-July 2017. Closing of the Arrangement is subject to the approval of not less than 66 2/3% of the votes cast by holders of CanaDream Shares and "majority of the minority" approval.
Apollo has proposed to acquire all the common shares in TSX Venture Exchange listed company CanaDream not currently owned (approximately 80%) by Apollo for approximately A$28m cash consideration by way of a plan of arrangement ("Plan").
The Plan is in two parts - C$1.68 per share for shares owned by the Chairman and President/CEO of CanaDream (approximately 37%) and C$1.85 per share for all other shareholders (approximately 43%). Apollo currently owns approximately 20% of CanaDream.
The CanaDream Chairman and President/CEO have also entered into irrevocable agreements to vote in favour of the Plan. CanaDream's Independent Directors are recommending shareholders vote in favour of the Plan in the absence of a superior proposal. The plan is expected to complete in July 2017.
CanaDream has a fleet of approximately 1,000 rental units servicing the Canadian RV rental market. For the 12 month period to 31 January 2017, CanaDream reported profit before tax ("PBT") of C$5.05 million on C$49.29m revenue, reflecting a PBT valuation multiple of 6.95x.
Strategic Rationale
100% ownership of CanaDream supports Apollo's growth plans in North America and provides access to a highly capable local management team.
Apollo has a deep knowledge of CanaDream, having owned approximately 20% and held Board representation since 2009. The long-term co-operation between the two businesses will now be formalised and deliver additional operational and financial synergies, which have not been incorporated into any management projections or Plan metrics.
Deepens leadership team and increases regional management strength.
It is estimated that the deal is worth over C$28 million
About Apollo
Apollo is a multi-national, vertically integrated manufacturer, rental fleet operator, wholesaler and retailer of a broad range of RVs in Australia, New Zealand and the USA. Apollo has benefited from a healthy global tourism industry and an ageing population with increasing level of savings, and has formed a growth strategy based on an expansion into the east coast of the USA and development of its new RV sales division in Australia.
Apollo has manufacturing operations in Brisbane and Auckland where it produces and assembles RVs for its own rental fleet, and, in Australia and New Zealand for the production of new RVs to the retail market. Apollo is currently manufacturing Talvor and Winnebago branded RVs. It also has exclusive rights to import Adria and Winnebago products in Australia and New Zealand.
Apollo's rental offering is comprised of different types, sizes and brands of RVs, targeting specific segments in the RV rental market. Apollo also has a strategic investment in CanaDream (now subject to a plan or arrangement), a Canadian rental fleet operator listed on the TSX Venture Exchange. CanaDream operates an additional seven rental offices across Canada, and runs a fleet of approximately 1,000 RVs.
Apollo sells both new and ex-rental RVs through its own retail sales centers and selected dealers in Australia. In New Zealand and the USA, Apollo sells ex-rental RVs (and, in New Zealand, new RVs) through a network of selected dealers.
Source: MarketWire News Release