Canadian RV and Camping Week - have you booked your site for May 21 – 26, 2019?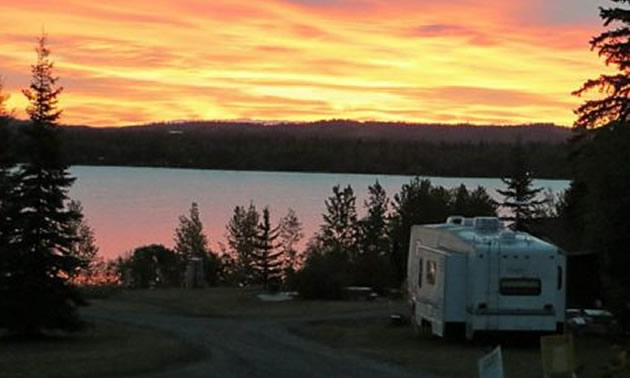 The 5th annual Canadian RVing and Camping Week event developed by Go RVing Canada and the Canadian Camping and RV Council and supported by the Camping and RVing BC Coalition runs from Tuesday, May 21 to Sunday, May 26, 2019.
To celebrate the unofficial start of the 2019 Canadian Camping Season, participating campgrounds across Canada will be offering discounted rates for reservations. The purpose, so that Canadians and visitors alike can get out, mingle and enjoy the great outdoors, while experiencing the RVing and Camping Lifestyle.
Participating British Columbia RV Parks (see list below) offer campers either a special discounted rate of $50, $60, $70 or $80 for a two nights stay (May 24 and 25), or the option to stay five nights for the price of four (May 21 to 25).
To ensure you can get the campground of your choice, reservations must be made in advance directly with the individual properties listed. Please note campsite availability is limited and on a first come first served basis.
About the Founding Partners
Go RVing Canada - The Go RVing Canada coalition consists of RV manufacturers, component suppliers, dealers, and campgrounds. As members of the recreational vehicle industry, Go RVing Canada is committed to the growth of the RV market, while working as a team to ensure that Canadian RVers experience the best of the RV lifestyle and enjoy a world-class travel experience. Visit gorving.ca, your destination for all things RVing.
Canadian Camping and RV Council - The Canadian Camping and RV Council (CCRVC) is a federation consisting of the Provincial Campground Owners Associations, the Canadian Recreational Vehicle Association and the RVDA of Canada. For a list of the planned events, activities, promotions and participating campgrounds in all regions of Canada, please visit our website http://www.campincanada.ca
Please support the 2019 British Columbia participants listed below. Many of these RV Parks are also participating in Camping Appreciation Weekend September 13 – 15, 2019.