Booking tips for last-minute campers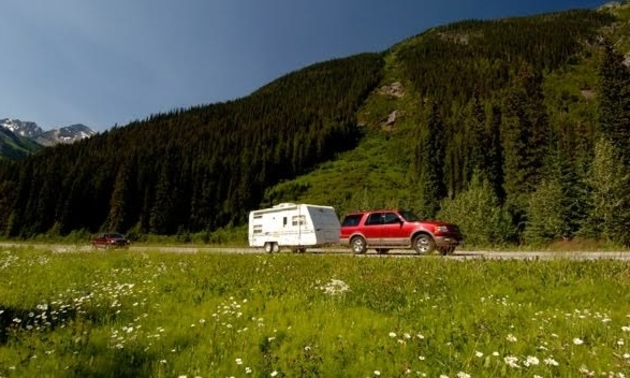 As summer settles in throughout British Columbia, public and private campgrounds across the province quickly fill up, a process that started in the dark winter days of January. You may be planning at the eleventh hour, but you can still plan.
Last minute decision makers will find campgrounds located within three to four hours' distance of major cities such as Vancouver and Victoria very busy, especially on summer weekends. However, reserving a campsite isn't out of the question but be prepared that you might not get that coveted spot beside the water and the search might take longer than expected.
Joss Penny, Chair, Camping and RVing BC Coalition says "typically we see an increase of campers during summer weekends and it can be challenging to secure a spot at your favourite campground. I always recommend planning ahead and making a reservation, however I understand human nature and for the last minute campers we have compiled a list of over 35 private campgrounds with some July availability throughout the province as of June 23".
Penny recommends "that campers will have more luck if they have three or more location choices planned in advance before securing a campsite." The Camping and RVing BC Coalition has some tips for finding a campground and site that that meets your needs:
Determine how far you want to drive and the direction you wish to go in.
Determine what activities you want to do and campground amenities you are looking for (example: lakefront, boating, hiking, washrooms, or a playground).
Visit the Where to Camp page which plots over 1,500 campgrounds (BC Parks, Parks Canada, private RV Parks/Campgrounds and front country Recreation Camping Sites) across the province.
Select the type of campsite, region and amenities you are looking for and click search. Look through the campgrounds that fit your criteria and narrow down your top choices.
Phone or email the campground well in advance of your trip to ask any questions.
Make your reservation by phone, email or online.
Even popular sites often have a few spots available mere days out from major holidays, so it doesn't hurt to check.
If there are less than 7 days to plan your summer trip be prepared to contact multiple campgrounds to secure your spot and the likelihood of driving further.
Finding sites four or less hours from major urban centres is difficult on summer weekends so look to travel 6 - 8 hours
Wet summers create availability so last minute travellers can often find spaces.
Camp Tuesday, Wednesday and Thursday in high demand areas.
Travel through the North Cariboo region or Northern BC as many sites are available on a nightly drop in basis.
Arrive at campgrounds mid-week to secure first come first serve sites for the weekend.
Piggyback with friends as many campgrounds allow up to four adults per site.
Create Memories .... Go Camping!