BC Parks draw all-time record number of visitors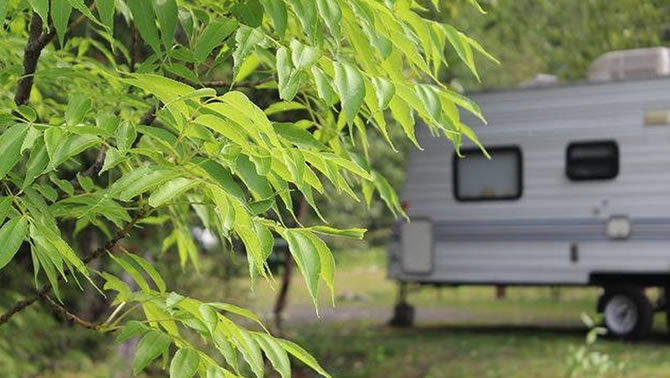 British Columbia's world-renowned provincial park system continues to attract global attention, with visitors from outside B.C. making up more than one-quarter of a record number of camping reservations in 2015.
The latest numbers show visitors from across Canada, the U.S. and abroad account for more than 25% of the 159,000 camping reservations made in 2015.
This new, all-time record for the number of reservations made for provincial campgrounds continues a growing upward trend. More than 24,000 additional reservations were made this year compared to 2014, a 19% increase. This was on top of a 13% increase from 2013.
Visitors this year have hailed from a dozen different countries, including the US, Germany, Switzerland, Denmark, Belgium, Austria, Spain, France, the U.K. and Australia.
BC Parks offers campsites, day-use areas and thousands of kilometres of trails all set in spectacular scenery for families, friends and visitors to enjoy.
Key Quote:
Mary Polak, Minister of Environment –
"The pride British Columbians have in our magnificent parks is clearly reflected in the increasing numbers of people and families who enjoy them. But more and more we are seeing the world associate B.C. with the natural splendour we enjoy right in our own backyard. I am thrilled that so many visitors – from throughout the province and around the world – love our treasured parks, and are making sure they get outside to enjoy them. Whether camping along the water or nestled underneath mountains, each provincial park experience is truly unique."
Quick Facts:
In 2015, 73% of camping reservations for BC Parks originated in B.C., while 14% were from Alberta; 3% from other provinces/territories across Canada; 4% from the U.S. and 7% from overseas.
Of the overseas visitors to BC Parks in 2015, nearly half – 46.5% – were from Germany, followed by Switzerland at 17.9%, and the Netherlands at 12.9%.
One of the largest park systems in the world, British Columbia has the highest percentage of its land base dedicated to protected areas of all provincial Canadian jurisdictions.
There are 1,029 provincial parks, recreation areas, conservancies, ecological reserves and protected areas covering more than 14 million hectares or approximately 14.4% of the provincial land base.
Over the past five years, BC Parks has invested approximately $60 million in park facilities.
Senior camping discounts are available to B.C. residents 65 years of age and older, from after Labour Day until June 15th of the following year.
Several parks also offer a long-stay camping program, where visitors can stay between four weeks and six months for reduced rates.
Approximately 51% of overall camping opportunities in BC Parks are reservable, while the remaining 49% are available for first-come, first-served customers.
B.C.'s provincial parks receive more than 21 million visits each year.
There are currently more than 5,300 reservable sites in 99 provincial parks in 115 campgrounds throughout B.C.
Groupsite reservations are available up to 12 months in advance of the arrival date.
Learn More:
Book your favourite camping spot through Discover Camping, the Province's camping reservation system: www.discovercamping.ca
For tips on making reservations, visit: www.env.gov.bc.ca/bcparks/reserve/top_reservations_tips.html
For more information about B.C.'s provincial parks, and to learn more about our long-stay program and senior discounts, visit: www.bcparks.ca