Amplify BC shines a light on live music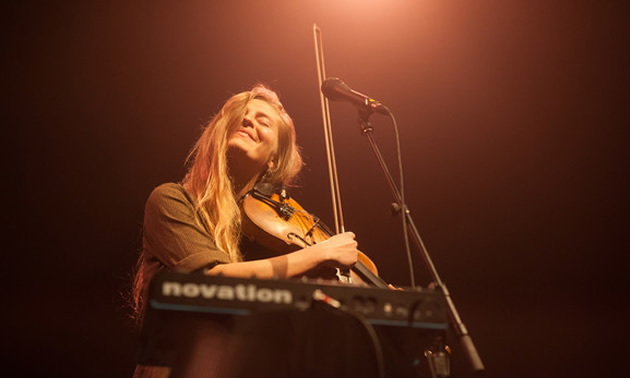 More people will be able to enjoy B.C.-based festivals, events and concerts as the Province turns up the volume on live music through the Amplify BC Live Music Fund.
"A wealth of musical talent and diversity thrives in our province, and the Amplify BC Live Music Fund is an excellent way for us to nurture the next generation of musicians," said Lisa Beare, Minister of Tourism, Arts and Culture. "These events will promote B.C. as a music destination while providing more opportunities for British Columbians to enjoy the live music scene."
The grants range from $5,000 to $125,000 and fund the expansion of live music presentation throughout the province, creating engagement opportunities for audiences, artists and youth. Amplify BC's Live Music program provides support for the growth of B.C.'s live music sector, such as venue upgrades, infrastructure, marketing, training and new jobs.
Administered by Creative BC on behalf of government, the program is investing $2.2 million in grants to help 73 live music events, festivals and concert presentations in B.C., the majority of which take place between November 2018 and September 2019.
"The entire Squamish Constellation Festival team could not be more excited to be receiving this Amplify BC grant," said Tamara Stanners, artistic director, Squamish Constellation Festival. "This investment allows us to substantially bolster the music and art experience we provide, and consequently support more B.C. artists along the way."
Amplify BC is a $7.5-million fund designed to help support British Columbia's music industry, which generates over $690 million in economic activity in B.C. each year. The Province established the fund in 2018 after extensive consultations with the music industry. The program has helped 28 B.C. music companies expand and diversify their activities through over $900,000 in funding, and 75 B.C. artists with career development projects, totalling more than $880,000.
"Amplify BC's Live Music fund helps grow the sustainability of B.C.'s music industry with economic opportunities for musicians as well as jobs for live music companies and industry professionals," said Prem Gill, CEO of Creative BC. "We're thrilled to see how this funding is a springboard to increase the number and variety of live performances throughout B.C."
Quick Facts:
British Columbia is the third-largest music centre in Canada, with over 280 music companies, 160 recording studios and more than 200 music festivals.
Amplify BC has provided grants to support:
the expansion and diversification of music companies;
career development for emerging and established artists; and
industry initiatives, including training, skills development and research.
Learn More: