Top portable generators for RVers
For snowbirds and other RVers, having a mobile power source can greatly enhance the camping experience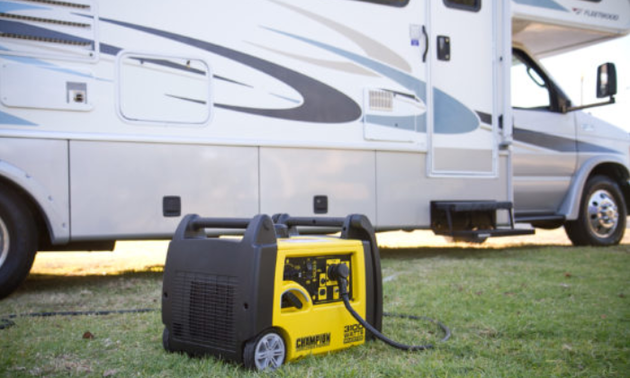 Whether you're boondocking/dry camping, snowbirding or just heading out on a family RV trip, having a portable generator can definitely make life easier. These are some of the top picks among the RVing community:
- Photo courtesy WEN Products
Made by WEN Products, this compact and ultra-quiet generator has its share of fans in the RV world. It's small, easy to operate, and its EPA III and CARB Compliant 79.7 cc 4-stroke OHV engine produces 2000 surge watts and 1600 rated watts. The unit has two three-prong 120V receptacles, one 12V DC receptacle and one 5V USB port. It generates clean power, and will not damage sensitive electronics.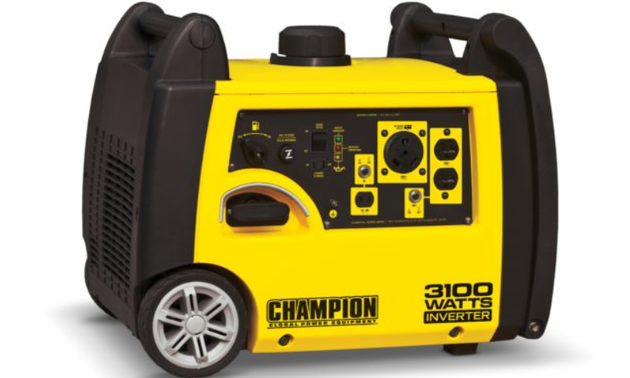 - Photo courtesy Champion Power Equipment
This unit isn't the lightest on the market, but it makes up for that with its quiet, efficient operation. It can give you eight hours of run time at 25% load, and it comes with several added features, such as Cold Start Technology (ensuring a quick start in colder temperatures) and the Quick Touch Panel with simple, push-to-reset circuit breakers. It has a low oil shut-off sensor, and a 0.6-quart oil capacity (recommended 10W-30).
The Champion inverter is RV-ready and safe to use even with sensitive electronics. To further enhance its functionality, you can select Economy Mode to reduce the electrical load, resulting in quieter operation, a longer engine life and better fuel efficiency.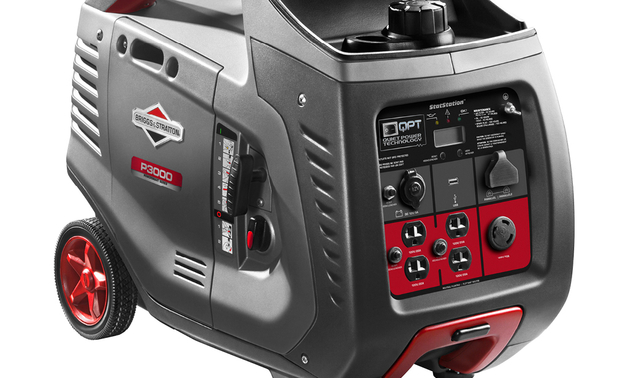 - Photo courtesy Briggs & Stratton
This powerhouse offers an impressive 10 hours of run time, which is more than most portable generators out there. It has a twin handle design for easy carrying, and is lightweight, quiet and safe for electronics.
The easy-to-read LCD screen allows you to see how much power you're using, total number of unit hours, and maintenance reminder messages. The control panel has four 120V Household outlets, one 120C 30A outlet, one USB Port and one 12V DC charging outlet.