Top 5 apps for snowbirds and other RVers crossing the border
Download these useful apps if you're heading south for winter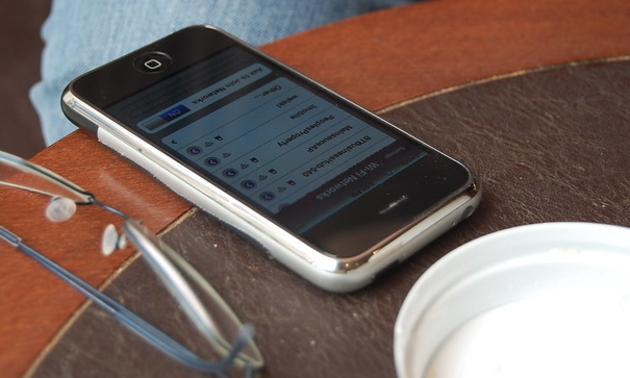 If you plan to cross the border this season, you might want to prepare by downloading these helpful apps for your phone. From border crossing advice to maps of campgrounds and other points of interest, these apps provide key info to make your upcoming get-away go smoothly.
Created by the Government of Canada, the Travel Smart App helps you to find out important details before your trip. You can see travel advice and advisories for more than 200 destinations, emergency contacts, updated wait times for Canada-U.S. borders, and affiliated social media feeds where you can add your own input or ask questions.
Recommended on the Canada Border Services Agency website, CanBorder apps provide information for those entering/re-entering Canada. It's designed for use at primary inspection kiosks, and can cut your processing/wait time in half. The app is secure, simple to use, and operates even in airplane mode once it's downloaded. It only stores non-sensitive information, and you can initiate an e-declaration for up to five travellers living in the same household.
This popular app is free, but you'll need to pay an annual fee to join Passport America (the price depends on how many years you renew your membership for). That being said, the membership can easily end up paying for itself many times over.
Joining Passport America leads to some excellent deals on campground stays, and the My Passport America app works hand-in-hand with the website. It will point you in the direction of campgrounds all across the U.S. where you can get a discounted rate, and even has a place for you to make notes about your favourite parks. As a cool bonus, the app comes with an RV leveler feature, enabling you to check if your RV is level using your device!
This is another U.S. campground finder app, and while it does cost a small fee to download, it does not require a membership. It's connected to the Ultimate Public Campground Project, one of the most definitive sources for public campground information, and has a database of more than 41,500 public campgrounds. Private parks are not included, but many users find this app helpful for finding economical or free boondocking sites. You can share your ratings, photos and reviews with other campers who have the app.
This app is paired with the Borderlineups.com website, and it allows viewers to see footage from webcams set up at five different US/Canada borders: White Rock, Abbotsford, Aldergrove, Pacific Highway and Peace Arch. If you plan to cross at one of these points, you can effectively look ahead to see how long the line is. The app also provides pointers on approximate wait times, delays, how many lanes are open and when the information was last updated.