How to set up the perfect camping spot
Planning ahead can help you set up your campsite with minimal inconvenience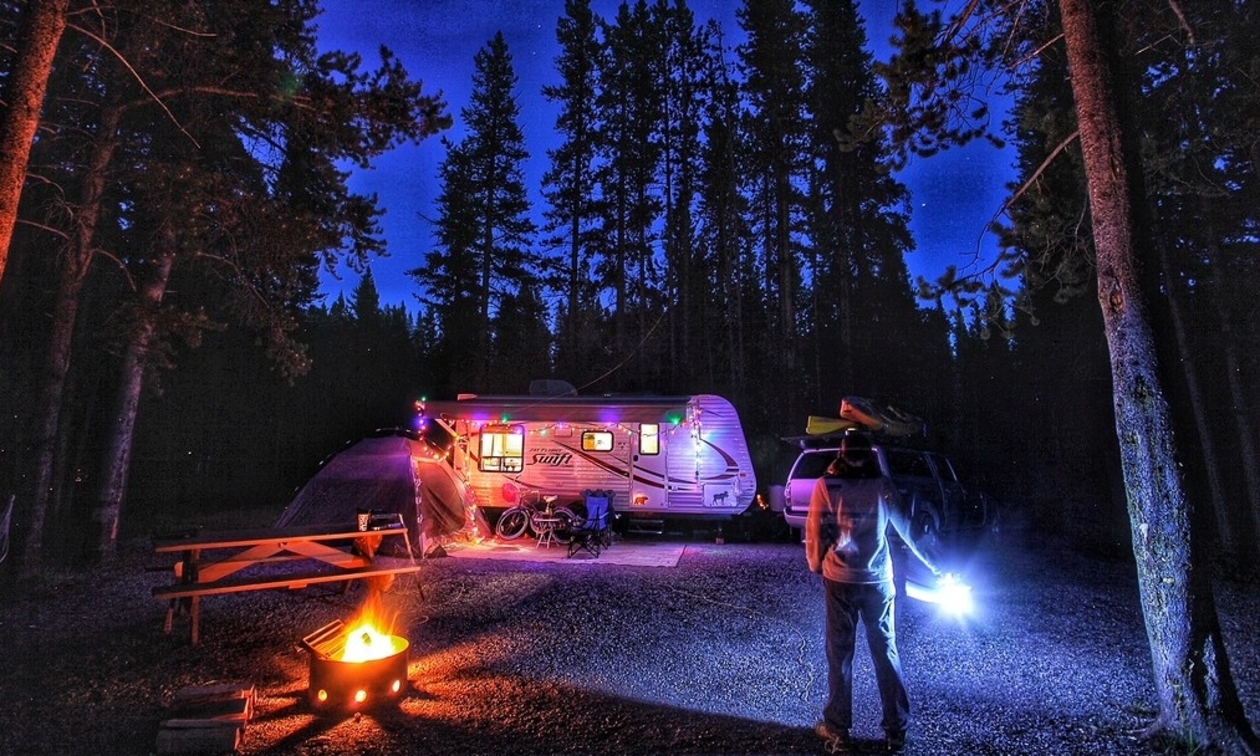 If you're planning an RV excursion, you'll know to have the main details sorted out - such as reservations, destination research and pre-travel RV maintenance if needed.
The same organization can apply once you pull into the campground. Ideally, your trip will continue going smoothly and you'll get to the fun activities as soon as possible upon your arrival.
Here are a few things to add to your checklist for campsite set-up:
Choose your campsite thoughtfully
Before you begin to prep your RV or make other arrangements, first you'll be choosing the site you want to reserve. Some campgrounds offer websites with maps, so you can see the type and location of each campsite. The size of your unit will determine how large of a spot you need, and whether it ought to be a pull-through site or not. You may prefer shade or sun, and of course you'll want to know your campsite's proximity to the beach and the bathrooms. You can address all those factors ahead of time, so you know exactly what to expect.
If you're camping within B.C., take a peek at this article on reserving a campground with BC Parks (please check the official BC Parks website for updated COVID-19 protocols, as these could change).
Don't be shy: Chat with the park staff at check-in
As you check in at the main office or gate, it's the perfect time to ask any questions you might have and obtain a map to the park.
Check out the campground's website ahead of time so that you're aware of anything extra you need to bring or inquire about. That way you'll be prepared with any supplies or luxury items that can't be obtained there, and you can ask any pertinent questions at the front desk to prevent later inconvenience.
Time to level out and survey the surroundings
When you get to your chosen campsite, chances are the ground won't be perfectly flat. Use stabilizing jacks or blocks to level your RV, and chock the wheels to ensure it stays securely in place.
Next, start figuring out the locations of important amenities. Locate the bathrooms, water pumps (or natural water sources if you're boondocking and have a purifier) and garbage/recycling receptacles you will need to use later. Keep in mind that proper trash disposal is critical - not just for the environment but also for your safety - so don't risk attracting wildlife by keeping garbage bags near by.
Now is a good time to hook up your power and water if applicable. Choose the electrical socket with the correct amperage requirement to power your RV, and plug in. Once you've done so, you are ready to switch your RV fridge to the AC setting (taking power from the new electrical source rather than using your propane.)
For water, take your white (potable) water hose and connect your RV's tank to the park's water source. Test any faucets for leaks or other issues, and you're set.
Gather your campfire ingredients
If you intend to have a fire, gather up everything you need ahead of time. Obviously a bucket of water and shovel are necessary, but you'll also want to stock yourself up with wood and kindling ahead of time.
Many campsites sell firewood on-site, and if not, they can surely tell you where in town to pick some up. You can also collect natural materials such as sticks and twigs to help things along - but stick to what you find on the forest floor - there is no need to cut down or take branches from a living tree.
Make yourself cozy
Now for the fun to begin. Slide out the awning, set up the camping furniture and outdoor cookware and enjoy the camping experience. They make camping hammocks to tie on trees at your site, for extra outdoor relaxation. You can also purchase mosquito repellant equipment and other gear to make things a little more comfortable.
In a nutshell, camping doesn't have to be "roughing it." No trip is perfect, but with a little pre-planning and foresight, you can end up with a blissful, restorative get-away.