Understanding RV and tow vehicle weights
Knowing about the basic weight measurements and ratings is important to ensuring the utmost in safety on the highway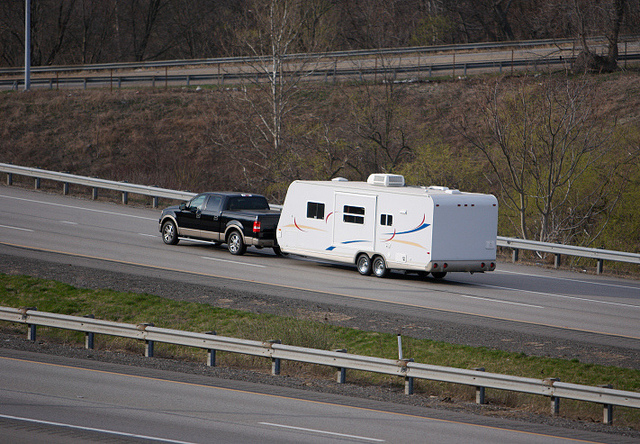 If you presently own or are considering the purchase of an RV or tow vehicle, then an understanding of some basic weight measurements and ratings is important to ensuring the utmost in safety on the highway. Staying within your vehicle's and unit's weight capacities will eliminate excessive pressure on the towing equipment, drivetrain and suspension components of both the tow vehicle and RV itself.
There have been cases at some RV service facilities of customers arriving with issues like bent axles, broken springs or dangerous trailer sway caused by excessive weight or improper load balance. Some truck dealerships will see customers with tow vehicles subjected to overheated cooling or braking systems or transmissions—especially where mountainous highways are part of an excursion.
At the least, these types of failures or damage will inconvenience your vacation with unwanted downtime and extra expenses—but more importantly, there could be an accident.
Weight ratings
First, we should discuss the facts of actual measured weights of the tow vehicle or the RV. Most tow vehicles, commonly full-size pickups, will list the base curb weight, which refers to the weight of the vehicle with standard equipment and a full tank of fuel. An RV will have a dry weight, which is the weight of an RV without adding water, fuel, propane, supplies, passengers or optional equipment. The additional weight of cargo, passengers and optional equipment is not included in either the tow vehicle or the RV unit.
Once you start to add cargo, passengers and other items, you will add up the actual gross vehicle weight (GVW), which is crucial information needed to determine if your RV package is in a safe or roadworthy zone or limit—set forth by not only the manufacturer's specifications but by the provincial, territorial or state laws and regulations.
To further determine the actual weight with confidence, a government truck weigh scale is highly recommended and easily accessible. This measurement will be used to compare to the gross vehicle weight rating (GVWR), which your RV package should never exceed. The RV itself will have a rating known as a gross trailer weight (GTW), or maximum loaded trailer weight.
When the tow vehicle is connected to the RV with all the cargo, passengers and optional equipment included in both units, you will provide the gross combination weight (GCW). If the GCW of either unit is exceeded, then undue pressure will exist and component failure or damage is imminent. If you are flagged for a Department of Transport checkstop, the agent will not be impressed. These folks mean business when it comes to highway safety.
More safety checks
Another area to consider is the gross axle weight (GAW), which is the weight an individual axle will safely withstand or support. Most manufacturers will provide the weight ratings for both the front and rear axles.
Don't forget to check the tires and rims to ensure proper load ratings are followed.
Most RV owners are not aware that an additional GVW to the tow vehicle is the trailer tongue weight or, in the case of a fifth wheel, the king pin weight. With a pull trailer, this weight is used to determine the rating of the weight distribution system. A rule of thumb is 10 per cent to 15 per cent tongue weight for a bumper pull trailer and 15 per cent to 25 per cent for a fifth wheel trailer king pin weight.
There are provincial, territorial and state laws and regulations in place regarding towing an RV. For instance, in British Columbia if the weight of your trailer is more than 4,600 kilograms (10,120 pounds), you will need a Class 4 or 5 licence with a heavy trailer endorsement (Code 51). For more information, the RV Dealers' Association of Canada website has some excellent information regarding regulations for dimensions, towing safety, brake requirements and licensing regulations for each province and territory.