They do it for love
In order to spend time with her kids and grandkids, Charlotte Stewart is willing to pack the RV and go on the road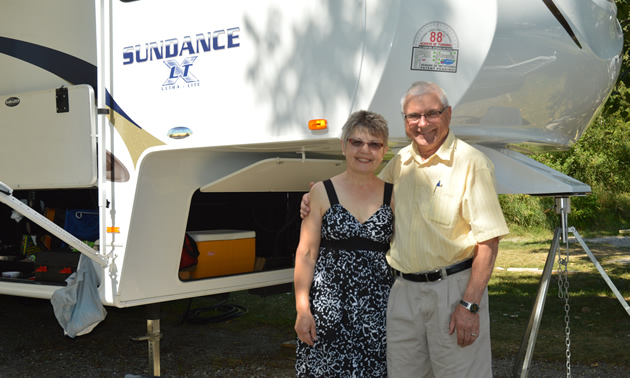 Charlotte and Bernie Stewart are retired and live on their farm near Vegreville, Alberta. We found them relaxing outside their 26-foot Sundance fifth wheel at Canyon RV Resort in the village of Radium Hot Springs, B.C.
Have you been to this park before?
Bernie: This is our second time here, and we would give it a high score. We've travelled all across Canada, and this has to be one of the nicest RV parks we've come across—for being clean and green, and sheltered.
Charlotte: In fact, we'll be coming back in August to spend time with our son and his family from Ontario. They loved it last year and wanted to return this summer.
It sounds like you really love RVing.
Charlotte: I like the actual travel, but the packing and unpacking not so much. I do this because I love seeing my kids—they asked us to spend a few days here with them, and this is much better than staying in a motel.