So many choices
Golf, mineral pools, hikes, water sports and more are available at Fairmont Hot Springs, B.C.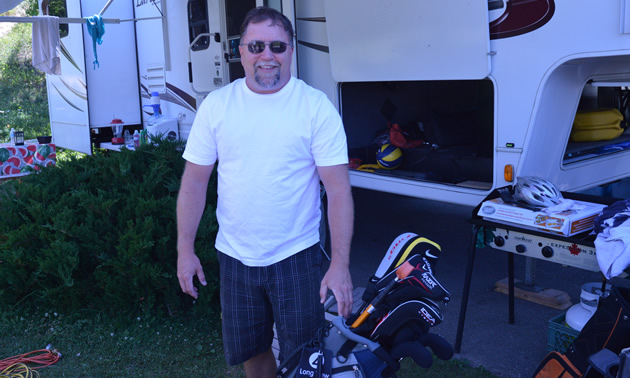 Bruce McDonald of Edmonton was just heading off for a game of golf when we spoke to him at the Fairmont Hot Springs Resort RV Park one day at the end of July. The resort is situated in the community of Fairmont Hot Springs in B.C.'s Columbia Valley.
Who are you travelling with?
My wife, daughter and sister-in-law. They love the pools here, and that's where they are right now.
Have you been here before?
Oh, yes, we come come here about every second year. We've just spent two weeks in Penticton (B.C.) and now we're here for a week.
What keeps bringing you back?
For me, it's the golf, for sure. It's great that there are so many courses to choose from right in the area. There's so much to do here if you like the outdoors, and the scenery around here is beautiful—you just can't beat it.