RVing solo for 20 years
Solo travellers are more likely to make friends, says this world traveller and snowbird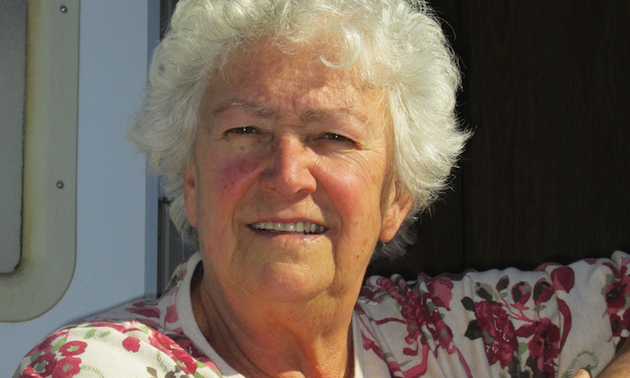 Joei Carlton-Hossack, a longtime solo RVer from Surrey, B.C., is an author and public speaker who travels in her RV to her speaking engagements around the country as well as spending her winters in the southern United States. At one time she was a full-time RVer, and she loves to encourage others who are interested in RVing.
What type of RV do you travel in?
I have a 15-year-old (1997) F-250 diesel truck that I purchased brand new and it runs like a dream. It has never left me stranded anywhere. For my eating/sleeping/working accommodations, I'm in my second truck camper, a 2004 10-foot Adventurer. I love being one piece when I drive and it takes me about 15 minutes to take the camper off the truck.
I understand you travel alone. Do you face any challenges as a solo RVer?
I have discovered—since I've been a solo RVer for over 20 years—that my challenges are the same as everyone else's challenges. When I heard a big, burly man say that he was frightened when he got caught in a snowstorm, I realized that we are all the same and it gave me some comfort. I feel that in a pinch there will always be someone to help me.
Do you find there are benefits to travelling by yourself?
I think when anyone, myself included, travels alone they are friendlier and more interested in meeting people. I also find that people are more interested in taking care of you when you're alone. I'm a little wary, but I think I'm a pretty good judge of character.
Tell us briefly about your travels this winter, where you are and why you chose this location.
This is my third year camping in Yuma, Arizona. This is also my last year camping in Yuma. I'm finding that three months in one spot is too long, so next year I want to spend a month in Tucson, a month in Mesa and a month in Phoenix. I also want to take either a long bus, train or cruise ship trip this summer—just for a change of pace and to let someone else do the driving.
Do you have any advice for others who are worried about travelling alone?
Many years ago the aunt of a school friend of mine was mugged right outside her apartment building. She became a recluse almost immediately, terrified of going outside. That left a profound impression on me, because I had known the woman almost all my life and knew how much she loved and trusted almost everyone. I try not to worry about travelling alone, because I know (that) what happens to me a thousand miles from home can happen right in front of my home.