Maiden voyage
Mindy and Dario Romano love Alberta, but they love B.C.'s lakes too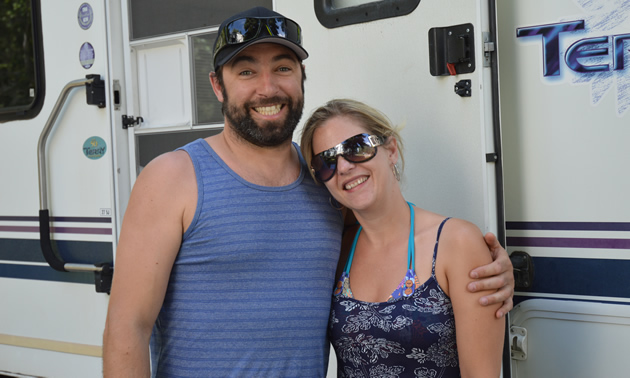 Mindy and Dario Romano were having lunch when I spoke with them at the Canyon RV Resort in Radium Hot Springs, B.C. Dario works in the oil patch and Mindy is an at-home mom. They make their home in Olds, Alberta.
What brings you to Radium Hot Springs?
Mindy: This is our first RV trip in our own unit, and we love this area. We're dividing our camping time between here and Fairmont (Hot Springs), and we just love Lake Windermere—we've been spending a lot of our time on the beach there with our three-year-old son. He's sleeping right now.
What kind of RV unit is this, and are you happy with it so far?
Dario: It's a 27-foot Terry fifth wheel, and we're so happy with it! We'd call this trip a great success.