Fishing and quadding where the rivers meet
Rick and Grace Christian love RVing at the spot where the Pembina and the Athabasca rivers converge.
by Karen Kornelsen —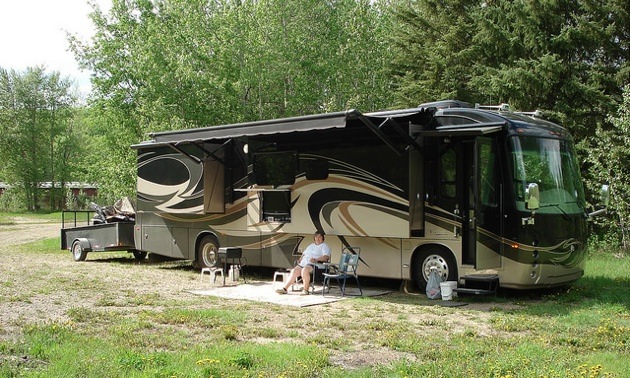 For Rick and Grace Christian, there's nothing better than being in the outdoors fishing, quadding and visiting with friends. The Christians home base is in Parkland County, just outside of Spruce Grove, Alberta, and their RV is always ready to go once the summer months hit.
The Christians own a 2012 Integra Aspire Class A diesel pusher with four slides. What do they love about it? Its separate washer and dryer, floor heating and solar panels.
"It's great because you can get up in the morning and make coffee without having to start up the generator," Rick said.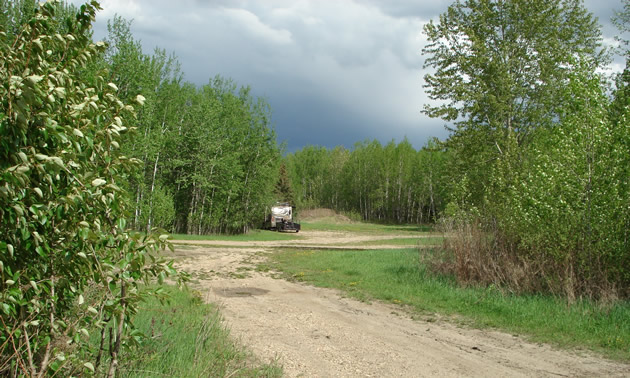 There's also lots of storage and the four slides are great for accommodating his four grandchildren.
Although Rick's favourite place to RV is near Trail, B.C., where his daughter lives, he also has a love for a more local spot in Flatbush, where the Pembina and Athabasca rivers meet.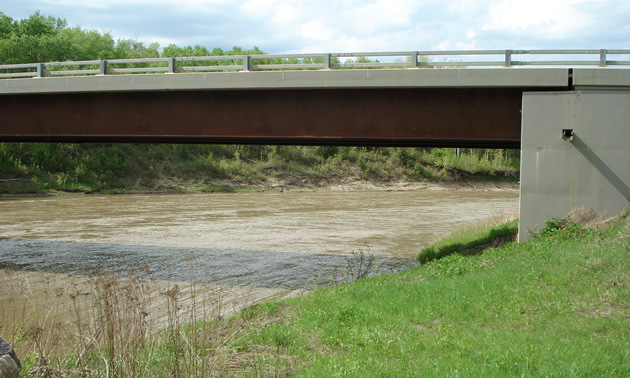 "I love to quad there on the municipal roads and down to where the rivers join," he said. "I also love to go fishing there. You can catch walleye, pike, goldeye, Rocky Mountain whitefish and ling cod."
The Christians spend about two months out of the year RVing. They usually go to B.C. first, then come back to Flatbush for June 1 when fishing opens up for that river system. They'll spend a week to ten days there fishing, then come back at the end of June for more fun times with friends.
"It's not a provincial park," he said. "When they were building the roads here they set up a camp, so I just pull into the old work camp because it's a place not too many people know about. It's very private and it's just a short walk down to the river, or you can quad wherever you want to go. My wife's relatives stay there as well as my friends, so it's great to go ATVing or fishing and hang out together."
Independence is the number one thing Rick loves about RVing. If he doesn't like the weather or the area, he can pack up and move on at a moment's notice.
"Everything is always ready to go," said Rick.
Grace grew up camping and fishing with her father and she loves the idea of getting away from the hustle and bustle.
"She loves camping," said Rick. "With the RV, there's no levelling, everything is push-button, and she has all the conveniences of home," he said.
One of the most memorable moments Rick has had while RVing at Flatbush was when he caught his limit on walleye—which is not an easy thing to do.
"It was a couple years ago when it happened," he said. "There is a size limit there; it has to be over 50 centimetres. When you catch any of the smaller ones you have to throw them back in. So when you get three walleye of the legal size in just a couple of hours, it's pretty memorable."