New book tells the Airstream story with photographs
Learn more about the world's most recognized RV
by DaleAnn Shellborn —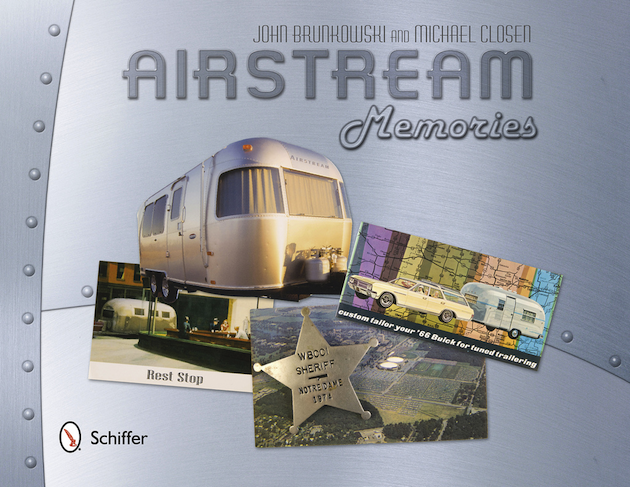 The legendary Airstream travel trailer, with its unmistakable shiny aluminum airplane fuselage design, has been the world's most recognized RV for over 80 years, making Airstream the oldest and longest-operating producer of RVs. Now a new book tells the Airstream's success story through the unique medium of collectibles and memorabilia. The book contains some 370 pictures, both color and black and white, of more than 425 separate pieces of Airstream memorabilia from the authors' collection, including an amazing group of 285 postcards. Many items shown are quite scarce and some are truly rare.
The book begins with a foreword by Rich Luhr, the editor and publisher of AIRSTREAM LIFE magazine. Topics covered include Airstream history, advertising, rallies, international connections, lookalikes, art and humor. The unique approach taken here makes this book both an invaluable stand-alone resource for information and a source of good old-fashioned entertainment. This book is also a price guide that provides an estimated value for every piece of memorabilia displayed
Authors John Brunkowski and Michael Closen have been RVers for over 25 years, are owners of a vintage Airstream Safari trailer, members of several RV organizations, have written several RVing articles, and have authored two previous RV books.
This title can be purchased at schifferbooks.com, your local bookseller or numerous online retailers.
Book details
ISBN: 978-0-7643-4163-2
Size: 11" x 8 1/2"
Illustrations: 305 color & 67 b/w photos
Pages: 128
Binding: soft cover
Price: $24.99