British Columbia's Majestic Thompson River
Bernie Fandrich writes tales about the great Thompson River
by Kimberly Shellborn —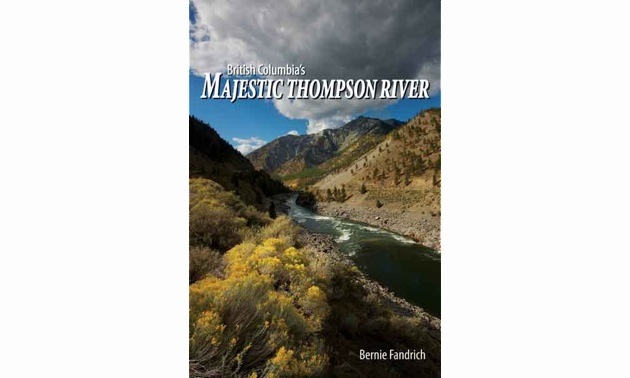 Bernie Fandrich is a pioneer of the whitewater rafting industry in Canada. He began his company Bernie's Raft Rides in 1973 and now over 40 years later he has written a book to commemorate his memories, rafting experiences and love of the great Thompson River.
This book is more than just a guide to the Thompson. It also includes humorous anecdotes, historical tales and informative information.
Here's an excerpt:
The Thompson is no ordinary river: its beauty can astound you and its power can zap you in minutes. Forty years of my life are interwoven with this majestic river. For four decades, I have travelled its rapids, hiked along its shores, marvelled at it from the highway, and studied its history.
Ever since my very first eight-mile rafting trip from Spences Bridge to Goldpan Provincial Park on June 10, 1973, I have continued to discover that this is no ordinary river. The first trip, rafted at high water, instilled in me a huge sense of respect and awe for the Thompson. The respect, admiration, and sometimes even fear have never left me.
That first year, as spring flowed into summer and the water level receded, I realized that a new river was emerging. Boiling rapids disappeared and new ones crept to the surface. I liked the river much more when the water level was lower and warm water replaced the melting snow.
In the fall, yet another river showed itself. Stunning in every respect, the rapids morphed into the most amazing stretches of whitewater imaginable. The river also hosted millions of salmon, hundreds of anglers, and myriad birds and wildlife feeding on the dead salmon. I was smitten by this majestic river. Little did I know that our special relationship would continue for more than four decades.
The book makes an excellent RV travel companion and is available at bookstores throughout B.C.
For more information, please contact Bernie Fandrich by email at [email protected] or visit www.kumsheen.com/majestic.