A guide book for camping in BC and the Yukon
This book offers over 150 possibilities for campers of every age and experience level
by Kimberly Shellborn —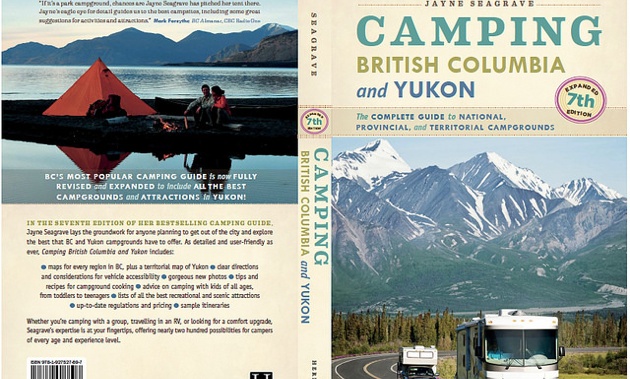 "Camping British Columbia and Yukon was written out of a love of camping and a deep respect for Canada's westernmost province and territory," said Jayne Seagrave in the introduction to her latest camping guide.
This book takes a look at campground locations, the facilities offered and recreation activities available for provincial, territorial and national parks within B.C. and the Yukon.
In this fully revised, expanded and updated edition of her bestselling camping guide, Seagrave lays the groundwork for anyone planning to get out of the city and explore the best that nature has to offer. Whether you're camping with kids, travelling in an RV or looking for a comfort upgrade, Camping in British Columbia and Yukon offers over 150 possibilities for campers of every age and experience level.
Seagrave also gives tips for packing, explains potential hazards and gives practical advice for camping with kids and even how to think green while camping.
If you are planning to camp anywhere in B.C. or the Yukon this summer, this is a must-read guide. You can buy it online at Heritage House Publishing, or at your local bookstore.