Welcome to our new website
RVwest goes mobile so that tablet and smartphone users can stay connected with the RV world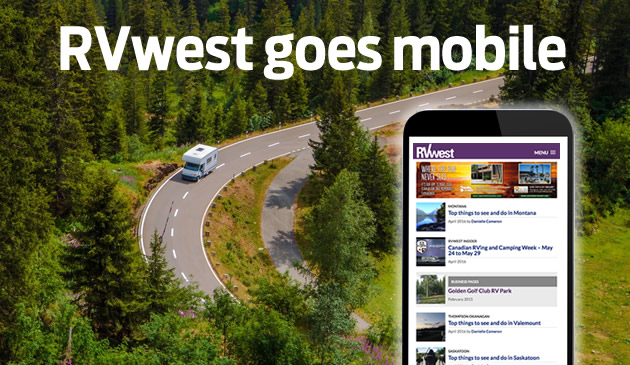 Welcome to the new online home of RVwest. We've been working on a redesign for several months and we are pleased to finally unveil it. At first glance, we hope you'll notice that the site is cleaner and better looking. When you spend some time on it, we also hope you'll see how much easier it is to use, whether it's on your tablet, smartphone or computer. Mobile-friendly is the term being used.
Now, let's get started. If you're looking for something specific, just use the Search bar located in the top right-hand corner of the website. To the left of it are four tabs: Stories, Travel, Gear and Share.
Stories
Click on Stories and this is where you can read all our blogs, columns, feature stories and how-to articles. It's also where you'll find popular sections, such as RV Cuisine, RV Reader and Vintage RV.
Travel
The Travel section is filled with in-depth information about RVing destinations throughout Canada and the U.S. Want to know about the Top Things to See and Do in Palm Springs, California? You'll find that here. Or what about the best places to eat in B.C.? You'll also find that in the Travel section.
Gear
Gear is where we keep you up-to-date on cool new products and handy gear items for you and your RV. We also feature products that we have tested so you'll know whether they work or not.
Share
The Share section is new, and it's all yours because that's where you and other readers can go to upload favourite travel photos to our gallery. The photos you share can be of you and your RV or the sights and scenery you experience along the way. With the new website design, it's easy to upload photos to RVwest right from your smartphone, tablet or computer, and you could even be entered to win a prize.
You can comment on just about any story on our website, and use social media to share it with your friends. Be sure to follow us on Facebook and Twitter as well. Our new website also gives advertisers a better way to tell their stories. It's because of them and you, the reader, that we've been able to stay engaged and up-to-date with the RV community in Western Canada and the U.S.