Visit San Diego's charming Old Town
Visit San Diego's charming Old Town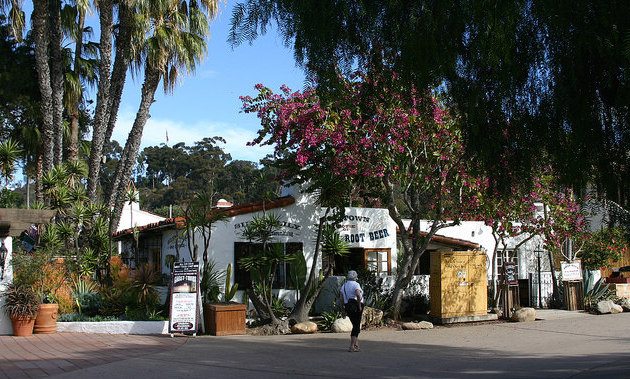 At the southwestern tip of California is the coastal city of San Diego and a pocket of colourful history. It is a mere 200 miles from the desert oasis of Palm Springs and just minutes from Tijuana, Mexico.
While Palm Springs developed as an old-time health spa in the early 1900s, San Diego is steeped in history. It represents over a century of wars and settlements. Indigenous peoples left their footprint, even though the area was overtaken by the Spanish, then became part of Mexico, and finally California and the U.S.A.
History buffs visiting here are going to be in their glory. Within the city limits of San Diego, the Old Town (now a California State Historic Park) covers 230 acres and is modelled after the original pueblo of San Diego. The park contains reconstructions of many public buildings:
The first public school house in San Diego, Mason Street School
The first courthouse in San Diego
The San Diego Union newspaper and print shop
The Colorado House, now called the Cosmopolitan Hotel, that serves as the Wells Fargo History Museum
Seeley Stables, an exhibit of the horse-drawn buggies, wagons, carriages and Western memorabilia of the day
Black Hawk Smithy & Stable, with daily blacksmithing demonstrations
Take a stroll along the streets of the Old Town and it is like visiting the past. The adobe houses, the shops, the marketplaces and the restaurants are all alive and bustling. As in the old days, the shops line the streets and offer homemade products.
What to do
Just walk and dream. It's not hard to imagine yourself strolling down a street in the 1850s
Take a tour. Free tours are offered regularly, or take advantage of the trolley rides
Visit the shops and museums. Amble through the artists' areas
Experience authentic Mexican food
People watch (one of our favourite pastimes)
Next to the Old Town is the Heritage County Park, site of seven buildings from the 1880s and 1890s which were moved from elsewhere in the city. Other nearby attractions include the Mormon Battalion Monument and the original Presidio of San Diego, as well as the San Diego Sheriff's Museum containing police equipment, uniforms, a patrol car, helicopter, motorcycle, jail cell and courtroom.