The journey to becoming a full-time RVer
There's plenty to consider before you hit the road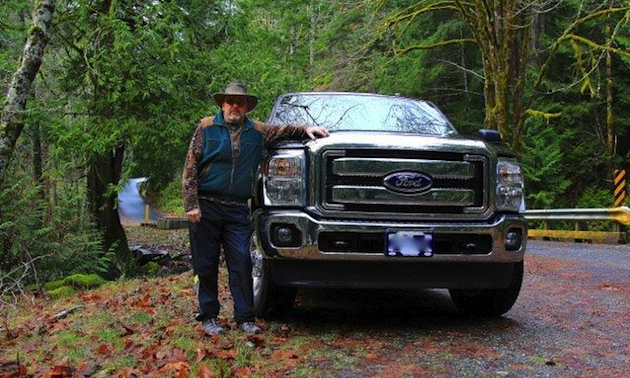 Canadians definitely have challenges if they wish to live in their RVs, as prospective full-timer Brian Rundle is just finding out.
"I'm getting discouraged already," said Rundle, "and I am not even there yet."
In the initial research stage of making the decision to sell everything and hit the road, he is encountering some stumbling blocks. For example, British Columbia residents are required to have a legal physical address for their driver's licences—and it can't be a post office box. Your home is the place where you receive your mail and where your driver's licence is registered to—and you must be able to prove you live there (with receipts, etc.). This may become an issue at the border if you're crossing into the United States.
Switching houses
Similar to many full-timers, Rundle wants to sell his home to cover the expense of an RV, which will also allow him to downsize his personal possessions. It's a catch-22 situation. Without selling his home he might not be able to afford to buy the RV, but if he sells his home he won't have an address.
"If I sell my home I won't have a legal address and I don't know how to go about that," Rundle said.
A drivers' licence is not the only issue—medical insurance can also be affected. Satisfying the eligibility requirements for B.C.'s Medical Services Plan requires that a person be physically present in B.C. for six months in a calendar year and makes his or her home here.
Licensing requirements
"The next thing on my list was to ensure my truck could pull a decent-size RV and I now have that," said Rundle.
He recently purchased a Ford 250 Diesel Super Duty truck, but has found out his Class 5 B.C. driver's licence is only good for towing a trailer that's 4,600 kg fully loaded, if the truck pulling it does not have air brakes.
"Now I probably need a different licence to pull the size of RV I will need to live in."
In order to obtain the proper licence he can take the training needed. In British Columbia it's called a house trailer endorsement (code 7 or 51) and requires the applicant to pass a knowledge test, a driving test and pay the appropriate fees. It's not difficult to get, but does take a bit of time and money.
Taking under consideration what the weight of the trailer is may decide what he purchases. Rundle doesn't want to go too small, because it's going to be his home. But in this case smaller might just be better.
"If I can get the weight down I won't need to get an endorsement. And it's also about cost. The less weight you're pulling, the cheaper it's on fuel."
Research project
For someone who has never owned an RV, the buying process can be very intimidating and overwhelming. Rundle said he recently asked a full-timer: "Do you like it? How scary is it? Am I going to hate it?"
He has spent many hours online checking campground costs, learning how to be self-contained for boondocking and researching where he wants to go. He knows he still has a lot to learn, but hopes he and his cat plan will be on the road within a few months.
"I want to travel around and see things and I have no ties to keep me here," said Rundle.
He's a wildlife photographer with a long list of things he wants to do and he places he would like to visit. That's a good enough reason for him to overcome any of the obstacles in front of him to join other full-time RVers already on the road.