Highlighting the map, one road at a time
A Kamloops couple's journey to explore new roads from Alaska to Florida
by Louis Bockner —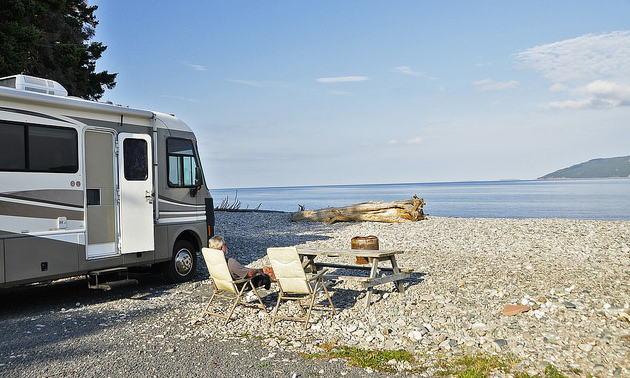 "There's just too many," Wendy Elliot said when asked to name her favourite RVing destination. This is followed by a muttered "so many stand-out spots."
Then the floodgates open.
"Waterton to Jasper, we did it last year for the fifth time, we just can't get enough of the Rockies. Peggy's Cove, PEI, Antelope Canyone, Death Valley, Valley of Fire, Big Bend National Park in Texas, Luray in Virginia—the caverns there are the best we've ever seen—New Mexico, the Oregon coast, anywhere in Utah."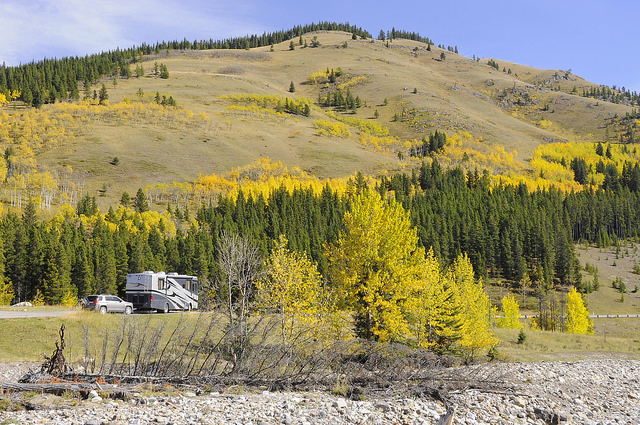 After a pause she adds, "We've been to 27 states and nine provinces altogether."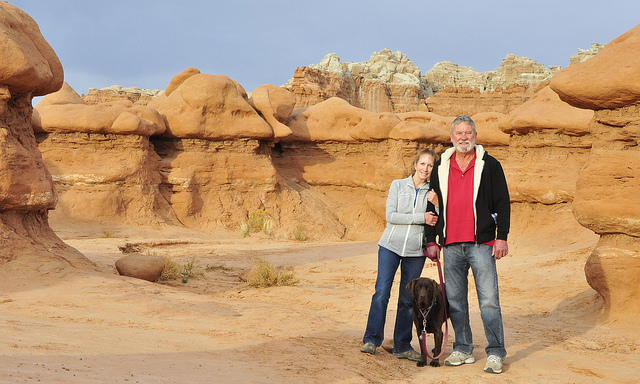 Even for snowbirds, the breadth of Wendy and her husband, Ron's, travels is impressive. Since they retired eight years ago they have spent almost three years on the road with their winter excursions usually going from October to April, always in the faithful company of their chocolate Lab Mickie.
When asked about missing Christmas at home Wendy said, "we got the guilt trip from nieces and nephews but we just said we were sorry, we love you but this is what we need to do."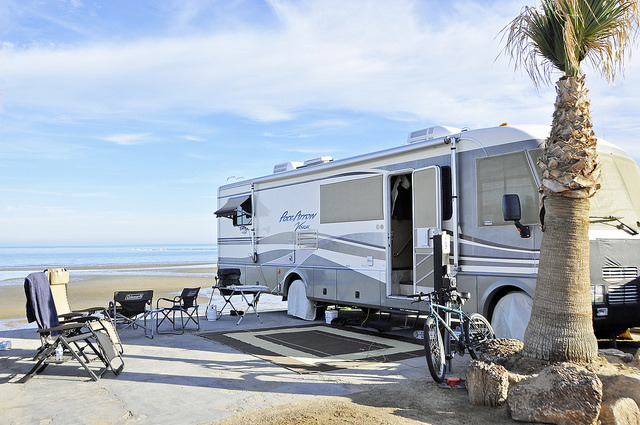 This journey of many miles started for the Kamloops-based couple when they bought their first RV 19 years ago. It was a 24-foot 1974 Triple E and it was enough to get them hooked. Since then they have owned a 28-foot, a 34-foot and finally their be-all and end-all: a 2006, 38-foot, class A Monaco Holiday Rambler with two slide panels. It's quite literally a second home on wheels.
While they might start settling in one spot in years ahead, at this point the Elliotts aren't ready for that kind of stagnation, preferring a mixed itinerary of planned destinations with plenty of room for the unknown and unexpected.
"We just look for roads that haven't been highlighted yet and go there," Wendy said.
When asked why this freeform lifestyle calls to her, the 60-year-old former dental office receptionist pauses.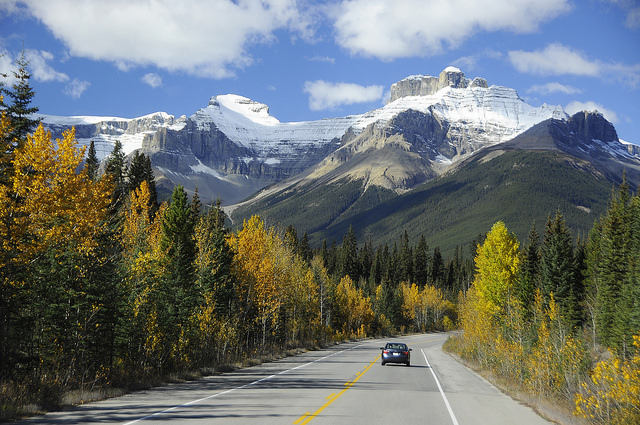 "I don't know. I looked up my name one time and Wendy stands for wanderer. It's in my blood. I like to explore new places and travel new highways. Ultimately we'll be doing the A to B thing but for now we like the wandering."
In 2014 Ron, who is 67 and worked as a mechanical engineer before he retired, was diagnosed with prostate cancer, which effectively clipped the wings of these two ardent snowbirds—something that has proved a challenge on many fronts.
"We hate snow. We hate being cold," Wendy said. "We've been so spoiled for five or six years so it's been a bit of a culture shock but hopefully we'll be back on the road next winter."
Of course the road and the views are only part of the allure this lifestyle holds for the Elliotts—the people met and the friendships formed across state lines and border crossings have added a new incentive to their yearly journeys.
"We meet up with friends and travel together for a few weeks," said Wendy. "Then we split up and maybe meet up again farther along down the road. It's a really nice, close-knit community because we share the love of RVing and travelling. You walk into an RV park and everyone is friendly. If they have B.C. licence plates they come over and talk and ask where you're from."
It's a lifestyle that has sunk itself deep into their bones and the unmarked areas of the map are just adventures waiting to happen—adventures that keep Wendy, Ron and Mickie driving on for more. "We have a map of B.C. that we got when we first started travelling and my goal was to have it all highlighted," Wendy said. "We're not quite there yet. We've still got some exploring n Northern B.C. to do."