Get on board the RVwest Rally in Alberta
The RV Rally is a great time to reconnect with old friends and meet new ones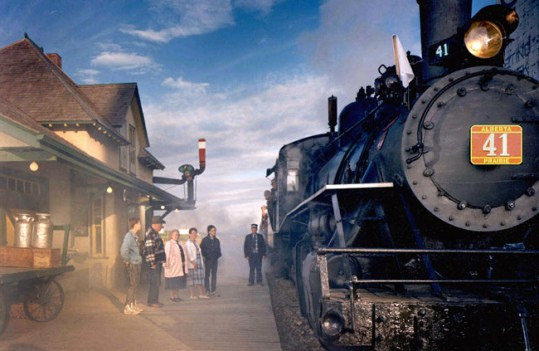 Get on board because we are Alberta bound! After several years in British Columbia, Fairmont Hot Springs specifically, the RVwest Rally is returning to Alberta. For this fun September event, RVwest and Rec-Vee Holiday Adventures are once again teaming up for the 11th Annual RV Rally to be held at Prairie Junction RV Resort in Stettler, Alberta. The hosts of the event are Rec-Vee's Duane and Lynda Pilson, long-time RVers and contributors to RVwest magazine, along with RVwest publisher Keith Powell and his wife, Linda.
In past years, the event has been filled with a busy schedule, but similar to last year, things will be a little different and bit more relaxed. The rally will include a pancake breakfast, a silent auction for STARS, various seminars and more—the highlight of the annual rally will be an exciting excursion on the Alberta Prairie Railway.
"We are excited to bring the RVwest Rally to the beautiful Stettler area with its rolling hills and treed countryside," said Duane. "Alberta Prairie Railway is one of Alberta's best attractions, which involves a real-to-life train robbery, on-board entertainment and a full-course buffet meal at Big Valley."
The rally takes place September 11 to 14, 2015. Serviced sites are being filled on a first-come first-served basis (once these are gone, only non-serviced sites will be available), so you'd best hurry and register because over a third of the spots are already spoken for. To reserve your spot at the event, fill out the registration form and send it to the Pilsons, along with a cheque for the registration fee.
"We reformatted the rally a few years ago with the goal of making it more relaxing. So it is a great time to reconnect with old friends and meet new ones," said Keith. "There is always great food, the silent auction is always popular, informative seminars by RV industry experts and enjoyable entertainment are included, so the bottom line is we just want to reach out to RVwest readers and invite them to have a great time socializing and meeting other RVers."
If you would like to register for the rally or have any further questions about the event, please contact Duane or Lynda at 403-870-0715 or 1-877-773-2833 or by email [email protected].