Dreaming reality: A master-level Canadian road trip
When the dream road trip of a lifetime becomes a reality, you might get to swim in three Canadian oceans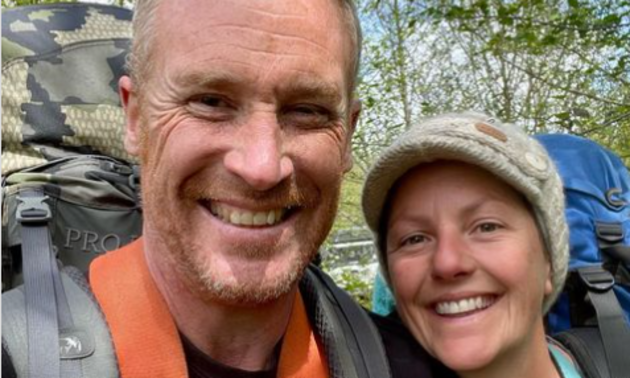 Canadians love road trips. I have lost track of how many folks have said to me, "We would like to do a serious road trip, drive all the way, take our time, way across Canada––maybe when we retire and have the time."
I may have been heard to say this myself.
Aron Sced and Tracie Sievers are not waiting for retirement. Their B.H.A.G. (Big Hairy Audacious Goal) is to swim in three Canadian oceans––including the Arctic Ocean. They are travelling with their two dogs: Jake, a 9-year-old Swiss mountain and Aussie shepherd cross and Utah, a new girl pup husky-cross. Aron calls Jake his watcher. They have packed up their 2006 Toyota Tundra with a roof-top tent and truck bed full of customized storage with containers for the gear to sustain them on the road for six months. That gear includes fly fishing gear for stream fishing and saltwater fishing gear for that opportunity. It was important too, to load a belly boat, and top-drawer cooking utensils and pots. There is a Le Creuset enameled cast iron Dutch oven, Lodge cast iron skillet and a Lagostina pot too––all these were chosen for their durability and how well they perform on live fire.
Show them the love
Aron cooks on a live fire, every day. "To show people how much I love them––I cook for them," he said.
This demonstrated love is deepened and extended when the ingredients are foraged and cooked on a live fire. Aron has great stories about what they have foraged for along the trail. He said, "It (foraging) is the most fun I've had with my clothes on. It's like an adult easter egg hunt." On Texada Island, they foraged nettles, maple blossoms and two kinds of mushrooms. Aron whistled up a fresh skillet of puttanesca made with these ingredients.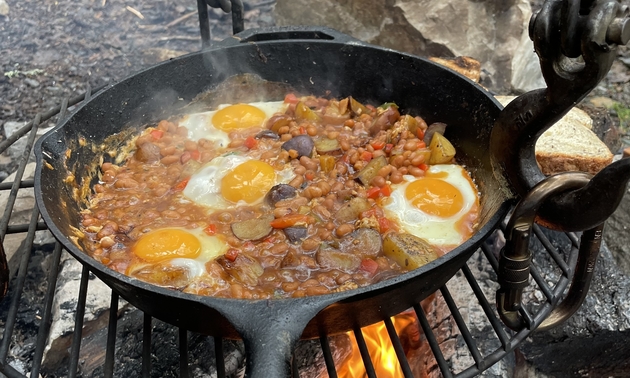 - Photo courtesy Timothy Fowler
Smaller spaces
Aron and Tracie are used to adapting to smaller spaces. They live full time in a 14- x 16-foot canvas tent made by Deluxe Wall Tent. (Manufactured on Vancouver Island: www.deluxewalltents.com) The tent is set up on an organic vegetable farm in the Okanagan.
The first big leg of their trip has them leaving central British Columbia to Vancouver and then Powell River where Aron will visit long-time friends. Then they are onto Texada Island, then to Comox on Vancouver Island. The second leg will take them to Haida Gwaii and Port Hardy. The third leg will be the trip from Prince Rupert north to Tuktoyaktuk, Northwest Territories, where they will swim in the Arctic Ocean. From there they will travel south through Edmonton and then on the Trans-Canada Highway east through the prairie provinces, to Ontario, Quebec and then onto Halifax. Eventually they expect to visit St. John's, Newfoundland.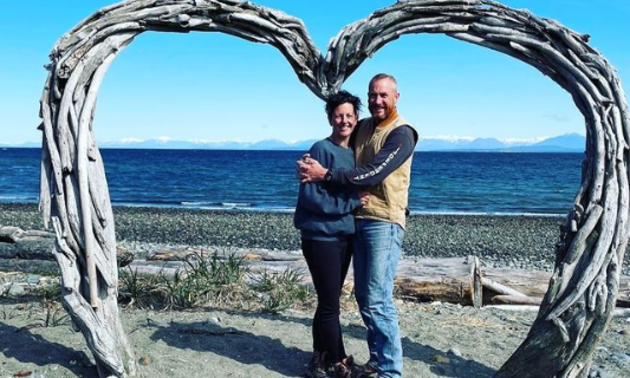 - Photo courtesy Curly Blue Adventures
Aron continues to work as a pilot with Air Canada while executing this trip-of-a-lifetime. The combination of how airlines function and his flight schedule allow him to 'commute' to work. Tracie and the dogs chill at a campsite while Aron flies to Dublin, Delhi, or Dubai and then he returns on his days off to land for a few days and then put on some kilometres. Aron says that he loves to drive because it is slower than a jet. (No kidding: 80 kilometres an hour instead of 800!)
You can follow their journey on Instagram @curly_blue_adventures with the hashtag: #3oceancaroadtrip. Check out the author's podcast Elevate Your Game where Aron and Tracie regularly check in for an update on where they have been, what they have foraged for live-fire cooks along the trail and what the next couple of weeks' travel plans are.