A California culinary adventure
In California, the scenic views are surpassed onlyby the culinary experience
by Ally Carlson —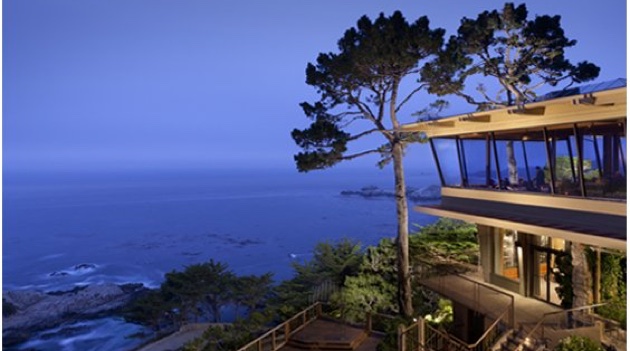 Dining in California has transformed from a simple meal to one of indulgence, where scenic views, fresh ingredients and A-list chefs are the norm. The Golden State provides a culinary experience unlike any other, fusing its many cultural influences with its access to fresh food from local growers and farmers' markets.
See below for some of California's top areas for locally sourced cuisine, bottomless brunches and world-renowned chefs.
Fresh from the Monterey farm
Monterey County's temperate climate and rich soils make it an ideal place to grow seasonal vegetables and flowers in every colour of the rainbow. Experience the produce straight from the farms at one of the areas many farm-to-table restaurants, including the coastal Pacific's Edge, where you'll get a delicious homegrown meal with a view to rave about. Or try Carmel-By-The-Sea's La Balena, where rustic Italian flavours are created using locally sourced goods. Likewise, Monterey County has farmers' markets every day of the week.
Start the day with a mimosa in Orange County
Brunch has quickly turned into as much of a social outing as an evening meal, and the folks in Orange County have perfected the art of fluffy pancakes, eggs Benedict and bottomless mimosas. Stop in at The Filling Station, the Old-Towne locals best-kept secret for brunch at any time of the day. Bayside offers fine dining, harbour views and champagne for a classic brunch, while Red O, a Mexican inspired hotspot in Newport Beach has a wrap-around patio, taco carving station and even liquid nitrogen ice cream.
Dine with culinary masters in Beverly Hills
World-renowned chefs are endless in California and many have flocked to Beverly Hills, where the cuisine becomes the true star. For a meal you'll never forget, legendary sushi master Nobu Matsuhisa's imaginative dishes at self-titled hot spot Masuhisaare a must, while Michelin star recipient Thomas Keller cooks up a regularly changing menu of bistro favourites at Bouchon Bistro. And for those looking for a little celebrity on the side, Australian born celebrity chef Curtis Stone delivers organic, local fare at his intimate 25-seat dining room Maude, where he regularly makes the rounds.
For more information on travelling to California, please visit www.visitcalifornia.com, where you can find information on Celebrity Chefs, Farm-to-Table Dining and everything California Cuisine has to offer.