RVing with purpose
This RVing couple make a point of absorbing as much as they can of local history in the areas they visit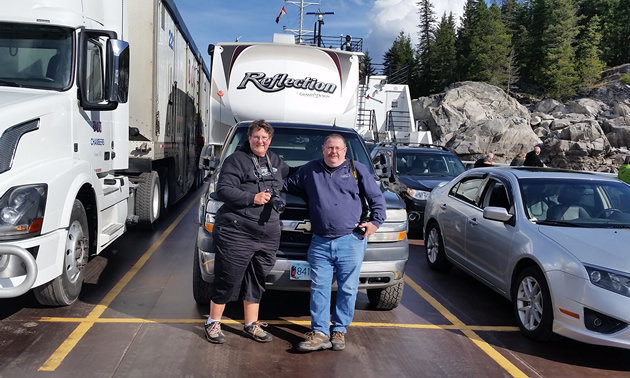 When Pat DeLeenheer and Jeff Ashworth head out with their 31-foot Grand Design fifth-wheel, they generally set out to explore the province of B.C. from their home in Armstrong, where DeLeenheer is a service writer for a tractor dealership and Ashworth is a night auditor at a local hotel.
For this couple, who travel with their cats, Kash and Ginger, their home province is endlessly fascinating, and they're always eager to explore the area's terrain, learn more about its history and meet its inhabitants.
Museums are a good starting point in the couple's quest to learn about communities and their surrounding areas. Their travel along the Nisga'a Highway has taken them to Laxgalts'ap, also known as Greenville, where the Nisga'a Museum houses, among other items, a historical collection of art and artifacts called The Ancestors Collection.
"A friend arranged for us to have a private tour of the First Nations museum in Greenville, though it was in September and the museum was actually closed to the public after the Labour Day weekend," DeLeenheer said. "The museum is absolutely amazing, maybe better even than the one at Alert Bay."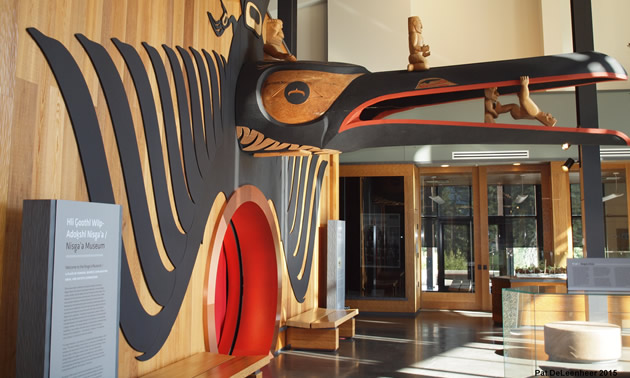 That same friend took DeLeenheer and Ashworth on a day tour of the Nass Valley west of New Aiyansh on the Nisga'a Highway, near Gingolx (Kincolith). About 270 years ago a volcanic eruption in the Nass Valley wiped out two First Nations villages and resulted in the deaths of up to 2,000 people. The area is now Nisga'a Memorial Lava Bed Provincial Park, a designated protected area with a tumbled, uneven terrain that is home to thousands of small wild creatures.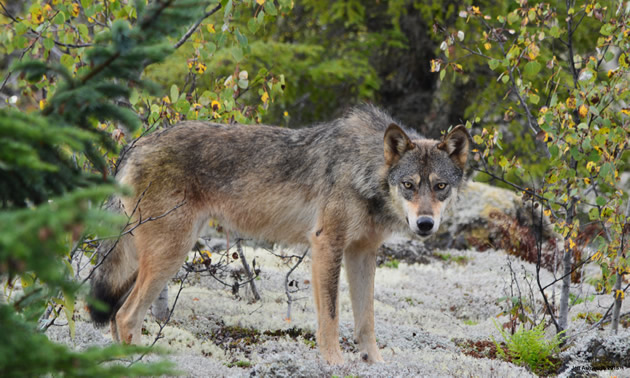 Another remarkable museum that DeLeenheer and Ashworth discovered is the North Pacific Cannery National Historic Site in Port Edward, a tiny coastal community about 15 minutes from Prince Rupert. At the height of its productivity, the cannery provided employment for scores of people of several ethnicities: First Nations, Japanese, Chinese and Europeans.
"We camped there a couple of years ago," said DeLeenheer, "and a friend toured us around the area. We had an awesome tour of the old cannery in Port Edward. It's a museum now, showing how the cans were made, the salmon processing areas and the living quarters of the former workers."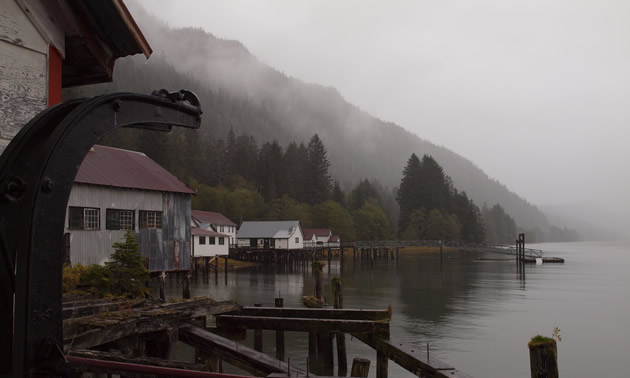 DeLeenheer and Ashworth have also explored Vancouver Island, where, given Ashworth's time in the Royal Canadian Air Force, they especially enjoyed the aviation museums in Sidney and Comox. Their visits have included travel to Tofino and Ucluelet on the wild Pacific coast, Campbell River on the east coast, Victoria on the southern tip and Telegraph Cove at the north end of Vancouver Island.
"If you ever watch the series Canada Over the Edge," Ashworth said, "there's a good episode about Telegraph Cove."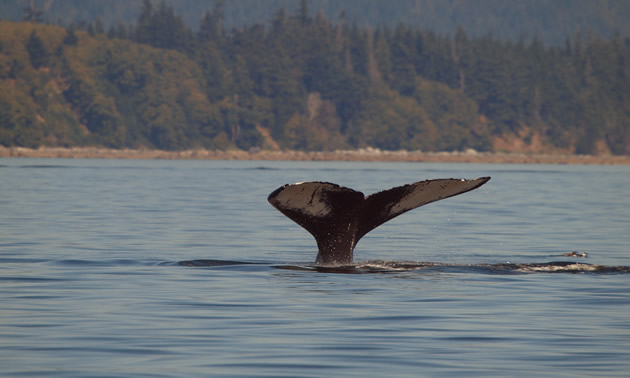 DeLeenheer said they usually pre-plan their trips, but, "if we come across something interesting or fun that we didn't plan on, we go ahead and do it."
A few specific things will distract them from their plans, and one of them is vintage cars.
"There's an awesome show in Radium Hot Springs the third weekend of every September," Ashworth said. "We lucked into that last year. It has a big show and shine with vintage cars up to the newest models."
They also enjoy a good game of mini-golf and a session of bumper cars, which make a carefree counterpoint to their education-rich agenda of hiking and visiting museums.