A network of care for your RV
A job offer led Earl Manning to a career he loves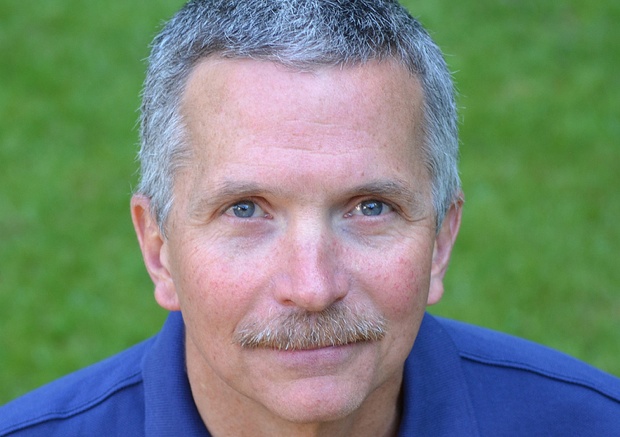 Meet Earl Manning, the manager of RV Care Network, a group of Canadian RV dealers doing everything they can to look after both their local and travelling customers. Learning more about the man himself was difficult, because his conversation kept reverting back to the organization he is proud to be a part of.
"I have been in the industry for the better part of 30 years, both working with the dealers and running RV shows," said Manning. "My focus has always been on finding the best solution to whatever the situation for both the dealers and the customers."
The RV Care Network was started to meet the needs of travelling RVers and the dealers who wanted to ensure their customers are looked after when they're on the road.
"Many people think RV Care is an insurance or warranty company, which is isn't," said Manning. "It's a network of dealers across Canada who came together in 2000 to prevent their customers from running into problems trying to obtain service while away from home and hearing the dreaded words, 'You aren`t our customer.'"
RV Care Network has grown to 59 dealers across Canada and launched a partnership with American Priority RV Network in 2013, giving Canadians travelling south access to a full network of dealerships for priority service support. Don't expect to find more than one RV Care dealer in each town, because they protect the market by only having one local exclusive dealer become a member of the network.
The RV industry
Manning needed a job when he got out of university and his dad had a position to fill. Together in 1984 they put on the first RV show in B.C. Place and Manning continued doing so into the 1990s. During that time there were a handful of provincial RV dealers' associations across the country, including the RV Dealers Association of B.C. Taking over the management of that group from his father, Manning was involved in building the RVDA of Canada.
Over the years Manning has worked as a strong advocate for the RV industry. When Free Trade was implemented he was involved in helping to determine the value of RVs affected. When the legal width of RVs was an issue and measurements that included the awnings made them technically too wide for B.C. highways, he was there. So it's not surprising that he is working hard at building RV Care and partnering with other companies to the benefit of both the dealers and RV owners.
Manning and a colleague from Quebec run the administration and management of RV Care Network. Their function is to develop marketing plans, work with the dealers and their staff to ensure they're familiar with the product and prepared to provide the service to the customers. A group such as RV Care enables dealers to purchase exclusive products such as RV Care batteries, insurance and RV financing, to provide better products and better pricing to their customers.
Like a lot of Canadians, Manning is looking forward to a snowbird retirement lifestyle sometime in the future. In the meantime he is enjoying being a grandfather for the first time and managing RV Care. With 30 years in the industry, Manning has a very good idea what is needed by the RVing public.
"RVers are friendly and social and like to do business with someone they know," he said. "RV Care is a friendly face in a faraway place."
Find the nearest RV dealer
"We have an app," Manning said. "We have an RV Care app that can be downloaded for free by all those folks in their RVs who have an Apple or android smart phone or tablet. When they're traveling along and need something for their RV, they can turn on the app and hit "Find the nearest dealer" and the GPS directions will take them right to the parking lot of the nearest RV Care or Priority RV dealer."
When travelling through an unfamiliar area, RVers needing supplies or service will find the app makes finding a quality dealer much easier than driving around aimlessly without proper directions.