Want to play the best golf courses in British Columbia? Join the club
Private golf clubs come with a high initiation fee and a waiting list—here's why it can be worth the wait.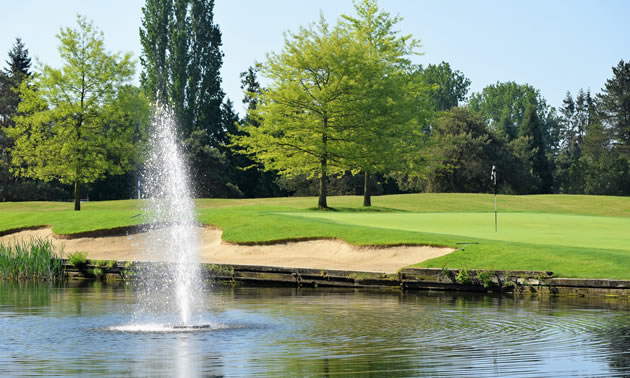 The game of golf is more than a game—it's a lifestyle lasting from youth through retirement. Golf is one of those lifetime passions that can be played long after participation in contact sports. It provides the opportunity to make the game a central part of life, both for pleasure and business.
"Lifestyle" refers to the style of living that reflects the values and culture of individuals or a group of people. That definition fits a private golf course. There are 11 private golf courses in British Columbia that provide a unique lifestyle. Critics may call these courses "elitist," but there are advantages to joining a private club. An example of an exclusive private golf club is Capilano Golf and Country Club.
Capilano Golf and Country Club, West Vancouver
Score Golf Magazine ranks Capilano Golf and Country Club in West Vancouver as the best golf course in the province, and it ranks as No. 5 in Canada by Golf Digest. The course is a par 72, 6,585 yards, and has a slope of 133 and a course rating of 73.0. This is a private golf course with high standards from the first tee to the clubhouse. The Grand Tudor Manor Clubhouse is classic architecture, with a view of Vancouver, Stanley Park and the Pacific Coast Mountains. Capilano also requires high standards from its members, be it a dress code to limited use of cellphones.
All private golf courses have an assortment of fees. The initiation membership fee at Capilano is $96,000, which includes shareholding and voting privileges. Other fees include annual maintenance fees of $350 per month, a bar bill of $720 per year, with club storage and a locker at $21 per month. A power cart for two is $42 a round.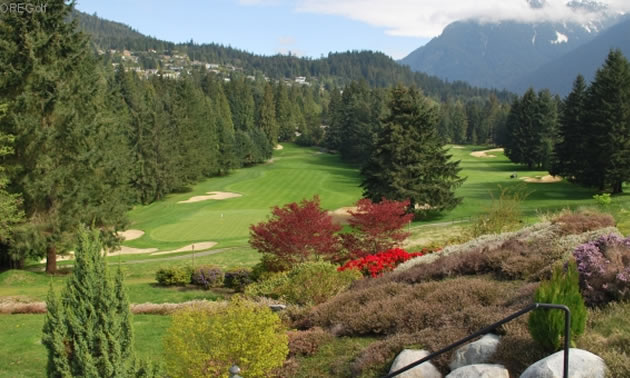 There is a waiting list from one to four years before receiving full playing privileges. In addition, a present member must vouch for your character. Buying a membership brings with it the amenities of the clubhouse, visitor fees, reciprocal courses and family privileges. Belonging to Capilano, however, requires deep pockets and knowing affluent members for a country-club lifestyle.
Capilano is a beautiful manicured golf course and a privilege to play as a guest. Other less expensive private courses are Shaughnessy, Point Grey, Marine Drive, Vancouver Golf Club, Victoria Golf Club and Beach Grove Golf Club.
Beach Grove Golf Club, Tsawwassen
Situated in sunny Tsawwassen, Beach Grove is a private golf course that has a very friendly family atmosphere. Its motto could easily be "Family, Friends and Lifestyle." The course is not listed on any "Best List," but there is nothing wrong with the course. This course is a par 71, 6,208 yards, and has a slope of 129 and a course rating of 70.3 from the gold or back tees. Membership fees are $10,000, with a monthly fee of $344, yearly dues of $360 and other miscellaneous fees. During the winter months, the club offers an incentive of half price on membership fees.
There are different categories of membership from Full Play, Associate, Under 40 and Twilight Rates. Membership brings benefits, including year-round golf, 10-day booking, guest privileges, spousal access, social events and reciprocal golf at 20 local clubs.
Both Capilano and Beach Grove are good private golf courses in the Lower Mainland but appeal to different clientele. Membership benefits differ slightly from club to club. What many golfers like about these private courses are the fast greens, the groomed fairways and a four-hour round. The five-hour round found on most public courses is not tolerated.
Over the last few years, there has been a decline in the number of people playing golf and thus course closings, yet private courses continue to keep their members and lifestyle.