VOORMI creates game-changing outdoor apparel
This durable line of clothing keeps RVers comfortable in all types of weather.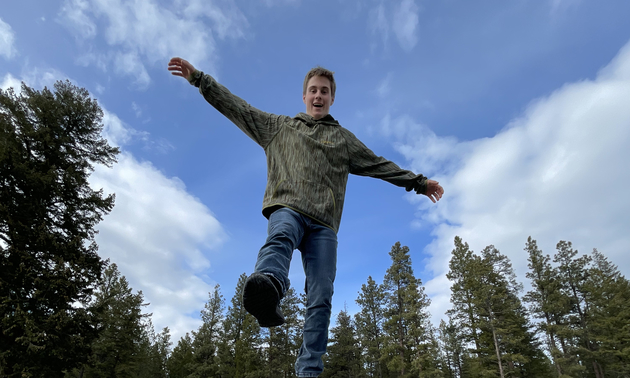 If you're an avid RVer, you might already know the VOORMI name. This popular brand of outdoor apparel specializes in making hoodies, jackets, t-shirts, hats, socks, mittens and more. The company uses innovative textiles, resulting in fabrics that resist moisture and keep the wearer comfortable and unencumbered.
Ben Humphrey, a high school student from Cranbrook, B.C., sampled one of the VOORMI hoodies and was impressed with the quality.
"It's fashionable...you can move around in it," he said. "It has this inside mesh, so it doesn't move around that much and it stays on your body well. There's tons of room in the shoulders and the torso—and then the hood fits really well with adjustable strings that seem to be really well made. I like the fit of it."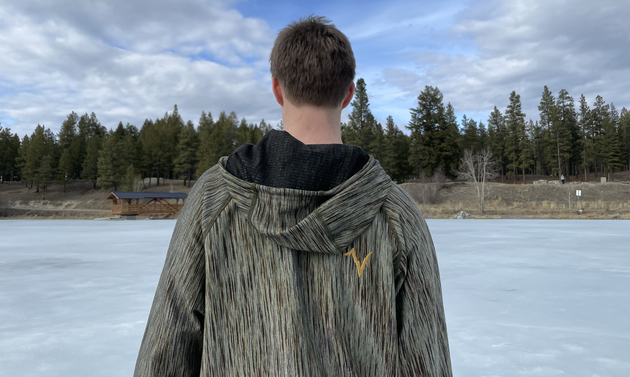 - Photo courtesy Kerry Shellborn
VOORMI is known for producing lightweight fabrics and for reinventing the concept of waterproof garments. In 2014, the company came out with Core Construction Technology, which changed the way waterproof membranes are inserted, making traditional processes obsolete.
"I can see why it would be good in rain because it's waterproof," said Humphrey. "I actually didn't know it was waterproof until I was in class and spilled some water on me. I didn't get wet at all because it literally beaded off. The stitching is (done) really well too. It's stretchy all around the pockets, which is good because it's not going to trip you up if you're moving."
VOORMI clothing is ideal for all sorts of outdoor activities—after all, that's what it was made for.
"It would be good for hiking," said Humphrey, "it seems to be quite breathable, so it would keep you warm while also keeping you cool as well. I could see (wearing it for) hunting—and for camping it would be a must-have. I think in the mornings it would be awesome. I've worn it since the end of winter and I haven't really felt cold in it. The inner liner really helps insulate."
Excited to get one of these cozy hoodies? You're not alone! VOORMI products are sold in 60 different countries, and more people continue to discover the versatility and comfort of these cutting-edge garments.