Giving you a smooth ride
PullRite's new 16k SuperGlide hitch puts the relaxation back into your vacation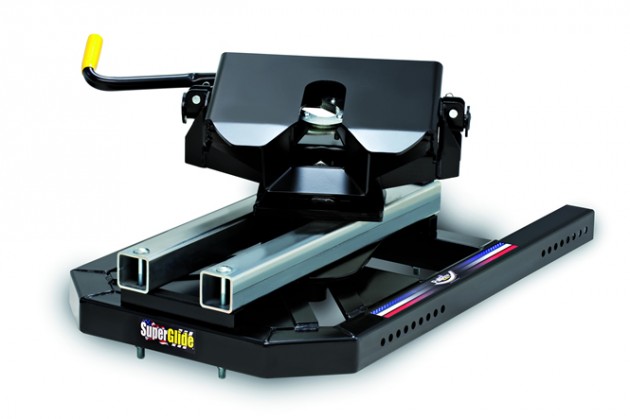 PullRite's new SuperGlide hitch puts the relaxation back into your vacation. Many RVers are stuck with manual slider or roller hitches. Of course, these can be positioned, but it is certainly not hassle-free.
With the manual hitches, you have to remember to climb out of the vehicle, move the hitch before making a short turn and do the same once the turn has been made. There's also the added stress of potentially having to do this in bad weather—who wants to get out of their vehicle in the middle of a thundering rainstorm? Backed-up traffic can also make it difficult to manoeuvre the hitch, as well as make other drivers impatient. To top it off, it's easy to forget to move the hitch in the first place.
If you do forget or are in an accident, you may suffer costly damage to your truck or trailer and endanger backseat passengers. So what exactly does the SuperGlide offer? It automatically adjusts the space between the truck and trailer while you are driving; this means no stress, no fear, no repairs and no risk for passengers or your truck and trailer.
The SuperGlide currently comes in different models that are each designed to function for a specific length of vehicle.
To learn more about this handy hitch, phone PullRite/Pulliam Enterprises Inc. at 1-800-443-2307 or visit the website.