Get Wi-Fi Internet from your RV, with the Togo Roadlink C2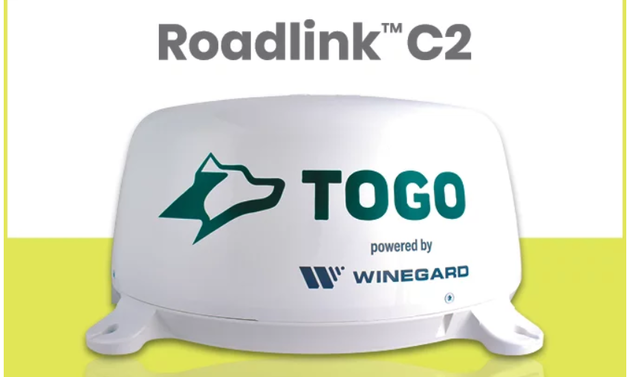 If you want to have a powerful Wi-Fi connection while you're out RVing, you should consider investing in the Togo Roadlink C2.
The Roadlink is specifically engineered for RVs, connecting all of your devices (cell phones, laptops, tablets, etc.) through a secure hotspot The speed and range of the connection are impressive, giving you reliable Internet connectivity even while you're far from home.
The device works while the RV is in motion, and can connect to devices up to 50 feet away from your unit.
It also supports exclusive Togo Roadlink data plans from AT&T, which can feature nationwide 4G LTE coverage, annual unlimited data or pay-per-GB plans, and more.
Don't forget to download the Roadlink Wi-Fi Connectivity App, to track data usage on specific devices, and otherwise manage network security.