Campground cooking just got easier with the Omnia stove-top oven
This versatile oven works on most stove tops, offering a convenient option for RVers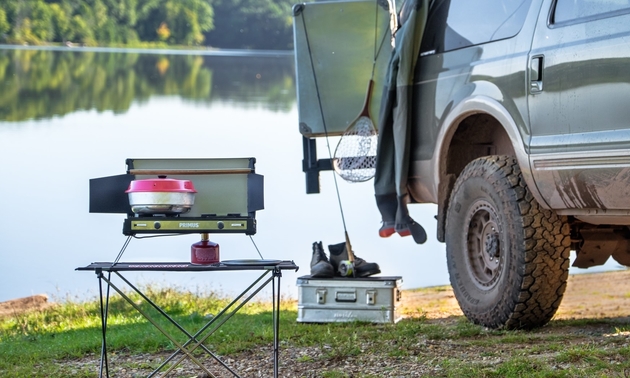 If you love to bake, but don't have a standard oven in your unit (or you don't want to heat up your RV), a stove is all you need. The Omnia stove-top oven can enable you to make delicious bread, cakes, casseroles and more, while you're on the road.
This oven is a three-part system, circulating the stove's heat to cook food thoroughly. A stainless steel support is placed over the heat source, and a circular aluminum food container with a central opening, rests on top of the support (allowing food to cook from the bottom). The lid (specially designed with a ventilation hole) traps rising heat and cooks food from the top, as well.
There are several accessories you can collect, to expand on the long list of recipes the Omnia can handle. The Omnia works well on Trangia or similar camping stoves.
Stainless steel base, aluminium container and lid.
Diameter 250 mm (9.8 in)
Container volume 2 litres (2 quarts)
Height 7cms (2 3/4 in) (Total height including knob 14 cm (5.5 in))
Weight 0.5 kg (1.1 lb)
Note: The enamel-based Omnia should not be used on ceramic stove-tops, as it can damage the surface.