Make your RV sparkle with DAZZ cleaning tablets
DAZZ is an eco-friendly company making safe, effective, innovative cleaning products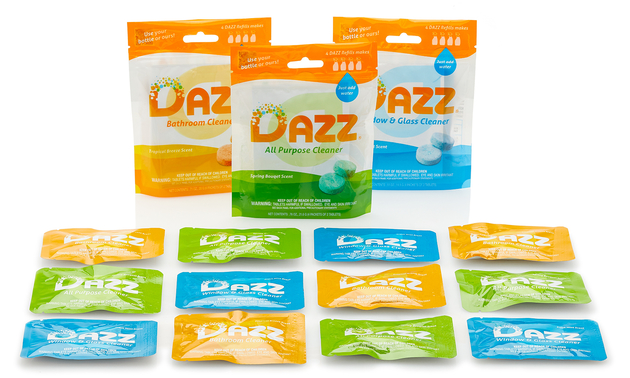 DAZZ is impressing RVers with a line of all-natural, non-toxic, effervescent cleaning tablets. These products are pet-safe, and created without toxic chemical additives. They are made with ingredients that are plant- and mineral-based, cruelty-free and sustainably sourced. The detergent is derived from coconuts, and performs well as a stain remover and surface protectant for all hard surfaces. All DAZZ products have a light, fresh scent.
The conveniently compact format also helps to reduce waste, and takes up less storage space.
DAZZ currently has three cleaning products: All Purpose Cleaner, Bathroom Cleaner, and Window & Glass Cleaner. Get the DAZZ Home Starter Kit and set yourself up with three reusable spray bottles and three DAZZ cleaning packets.
These must-have products can be purchased at
dazzcleaner.com
, Camping World, and Amazon.
For more information, visit the DAZZ website.