Telescoping magnetic flashlight
Lighting the way for your next adventure or household project.
by Kimberly Shellborn —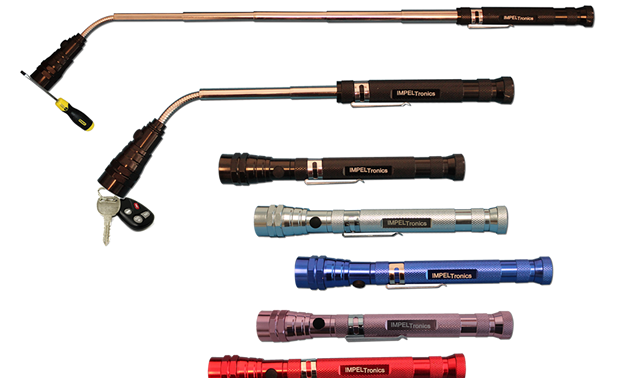 Have you ever lost your keys behind the couch or some other hard to reach area? Or have you had to try to get into a small space to fix something, but you can't see? Impeltronics' LED Telescoping Magnetic Flashlight can get you out of those tough situations.
This flashlight extends almost two feet, just like a telescope, to light up hard to reach areas. Even better, it has two magnetic ends on each side of the flashlight to pick up that lost item and it rotates 360 degrees so you can have the best view possible.
Impeltronics is a supplier of high lumen flashlights for police, military, hunting, camping, recreating and boating. LED flashlights hold many benefits, including a longer battery life. They are also brighter than standard bulbs, bringing better durability and reliability to every project and every trip.
The flashlights are designed to survive and thrive under extreme conditions.
For more information about Impeltronics' LED Telescoping Magnetic Flashlight, visit www.impeltronics.com.