Have pets will travel
Your pet will be safe and comfortable in a SturdiBag
by Kimberly Shellborn —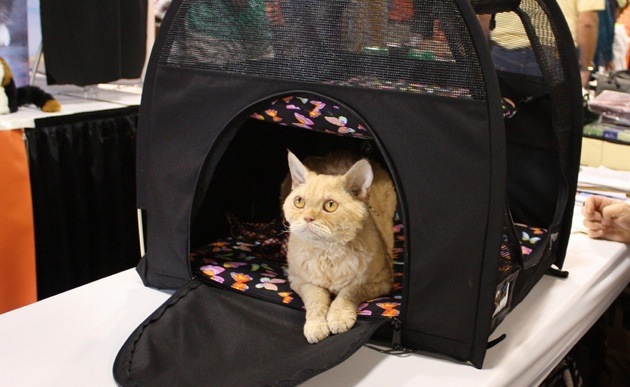 The SturdiBag Pet Carrier makes bringing your pet wherever you go simple and safe. The bag can be used for those moments when your pet has to be contained in one area, or can double as a bed once you get where you are going.
It has a soft, washable fleece cover that your pet will love to cuddle up in. The SturdiBag is a compact and light carrier that can safely carry cats and most small- to medium-breed dogs. Adjustable shoulder straps and a leather hand grip make make carrying easy for you.
Sturdi Products caters to making your pet comfortable at home on the road. Visit SturdiProducts.com to see their full selection of products.
SturdiBag pet carrier at a glance:
Durable 600 denier polyester
Feather light construction
Adjustable 4-point padded shoulder strap and leather hand grip
Retractable privacy flaps on all mesh windows
Seatbelt safety straps
Interior fleece pad secured by Velcro
Zipper security clips and a leash tether for safety and security included
Price ranges from $64 for a small bag to $114 for a large bag with a divider