The perfect small space organizer for RVers on the go
Grab it. Fill it. Go with it.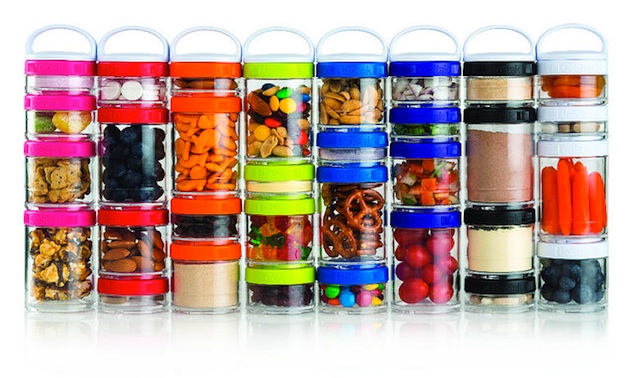 This stackable organizer allows you to bring snacks, medicine, vitamins and other essentials wherever you need to go.
What better way to get organized and feel confident than having a handy BlenderBottle GoStak safely tucked in your backpack or purse? These four-packed, various-sized BlenderBottles allow you to store snacks, vitamins, protein or medicine in an easy-to-go portable unit. You have what you need during a hike, travelling out-of-town or simply hitting it up at the gym!
No need to worry about clutter anymore—GoStak allows for the perfect solution. A slender cylinder tube is made precisely for your enjoyment and convenience.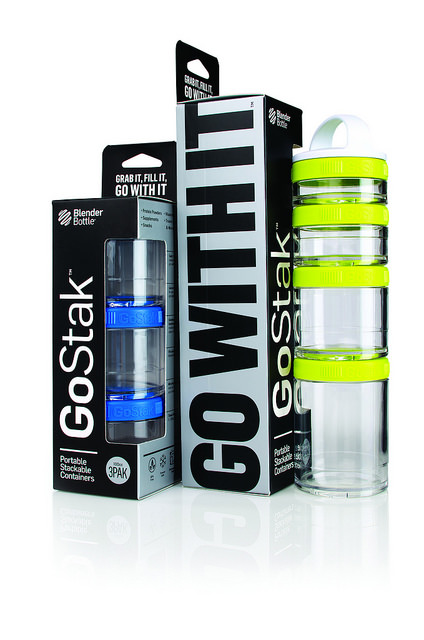 Best of all, the durable Eastman Tritan plastic lids are freezer-safe, dishwasher-safe and BPA-free—no dioxins are contained in the material. Each attached jar unlocks quickly with a simple, hassle-free quarter-turn. Each jar is stain- and odour-resistant—keeping your food and powders fresh.
The entire family can enjoy the benefits of every GoStak. Choose from nine different colours and four different configurations—pick the one that best suits your needs and lifestyle.
Looking for that unique, multi-purposed gift for a friend or a loved one? Consider it found! Nothing puts a smile on someone's face like GoStak. Fill each different-sized jar with a special item and wrap it up with love. And don't forget yourself—grab it and go … your adventure awaits.