Give an awesome gift
AwesomeBox is a unique gift idea that will be treasured
by Kimberly Shellborn —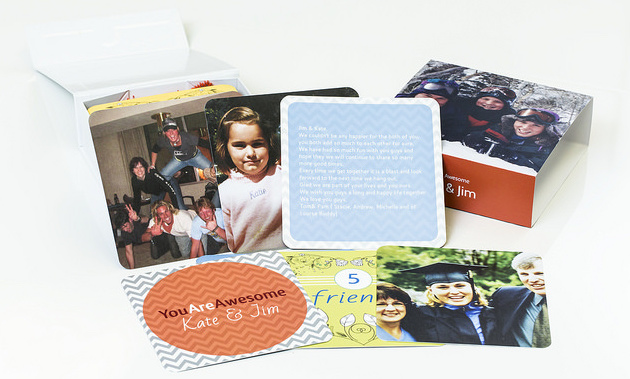 If you have ever tried to find a gift for someone who has everything, you know that gift-giving can be a challenge.
AwesomeBox is a one-of-a-kind gift that you can personalize for that special friend or relative.
What is an AwesomeBox?
AwesomeBox is a fun way to make a unique gift for someone. Think of a photo book—but instead of being a book the photos and memories are made up of coaster-sized cards packaged in a lovely gift box. You can create a box individually for someone, or you can invite others to join you in uploading photos, and, if desired, written memories or inspirational quotes.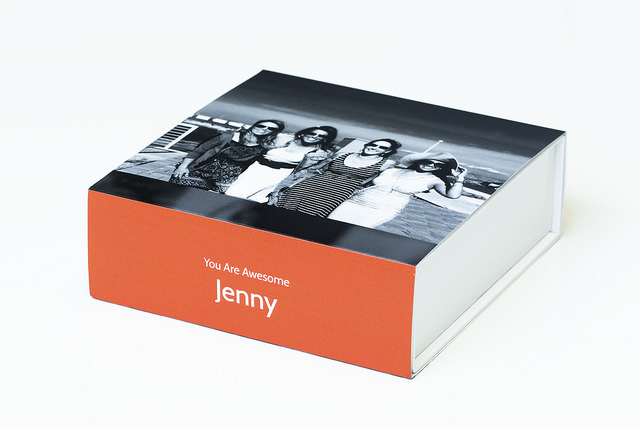 Making an AwesomeBox
I must admit when I first embarked on making an AwesomeBox, I thought it would be time-consuming and frustrating. That is usually my experience with a new digital concept until I learn how to use it. However, my experience with AwesomeBox was truly, well, awesome.
The most time-consuming part of making an AwesomeBox was deciding on which photos I wanted to include. Everything else took literally minutes. I added the photos I wanted, and sent an invite to a couple of other people so they could add their favourite photos and memories and that was it.
This really is a fun concept. It is fun to make the box, fun to see what your friends add to it and fun to give to the recipient.
The only negative I discovered is that if you want to ship an AwesomeBox to Canada, be prepared for an extra charge.
To find out how you can make an AwesomeBox go to: awesomebox.com.
Features of the AwesomeBox
You can add custom photos, stories and messages online at AwesomeBox
These are magically converted into colourfully printed 5.25" x 5.25" cards
Cards are placed into an elegant memory box that is shipped directly to the awesome recipient
AwesomeBox makes group gifting easy and truly meaningful for the recipient
Each group member can share their special memory and photo quickly
AwesomeBox is "social-by-design" and a fun way to see all the photos and messages in a virtual surprise party
You and your friends can create a truly unique box set of custom cards that become a time capsule of favourite cherished memories that can be shared, talked about, laughed and cried over for years