Enjoy smoother handling with the Icon AeroShield Wind Deflector
Icon Technologies Ltd. in Winkler, Manitoba, has created this popular wind deflector to make your travels easier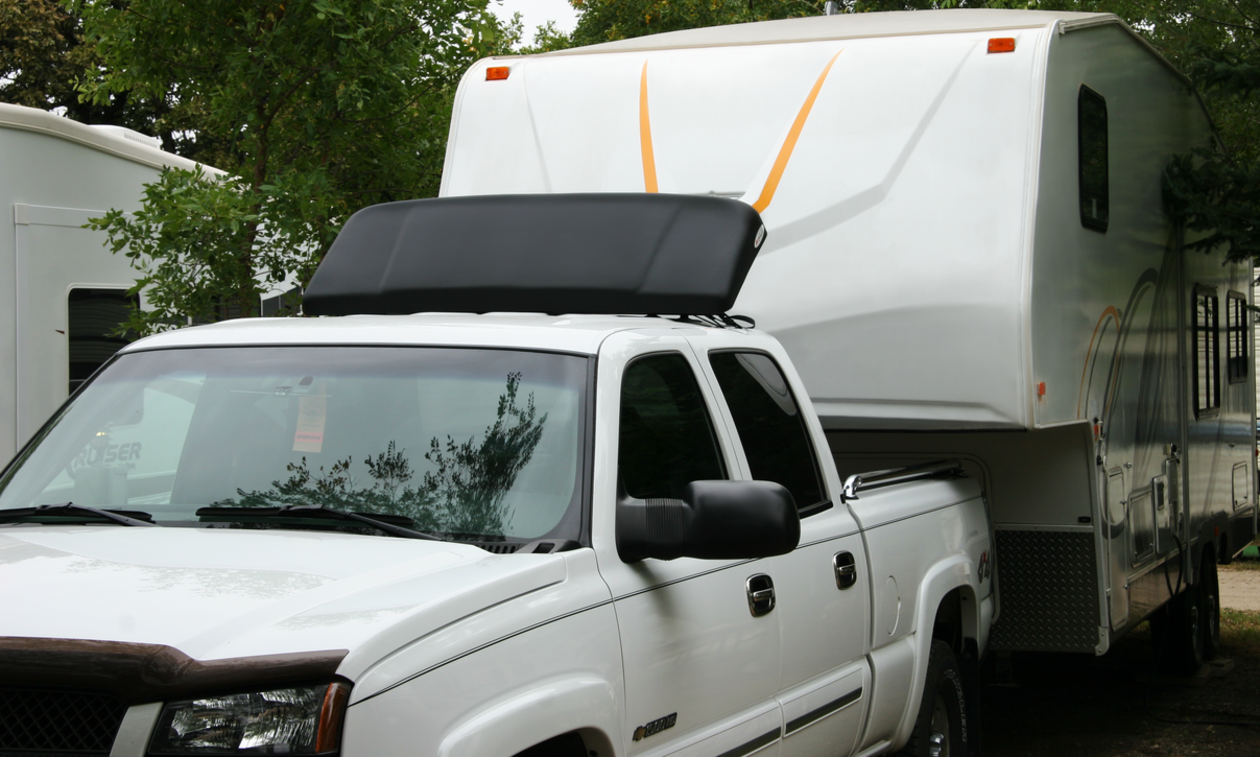 Icon Technologies Ltd. is a Canadian company with a host of innovative products to make RVers' lives easier.
The AeroShield Wind Deflector is one of the company's best-selling items, and has excellent reviews across the board. With its aerodynamic design, the AeroShield reduces wind resistance, and eliminates the turbulence caused by trapped wind in the truck box.
The result? Less wear and tear on your vehicle, better fuel economy and easier handling - even if you're driving a large unit in windy conditions.
The AeroShield comes in two sizes: 56" x 22" or 48" x 22" and can be purchased in either black or white. It can be adjusted to any angle to maximize its aerodynamic effectiveness, and can be folded up when not in use.
The product arrives completely assembled, ready to install. No drilling or modifications to your unit are required, and it will fit most vehicles.
For more information, visit IconDirect.com.