The ultimate solution for cold feet
Can't keep your feet warm?
by Kimberly Shellborn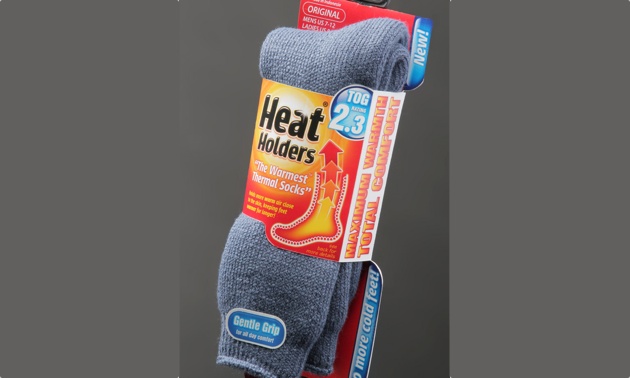 Heat Holders are an essential part of your camping kit.
Can't keep your feet warm?
Heat Holders keep your feet seven times warmer than normal cotton socks and ensure your feet are warm and comfortable for any terrain you may encounter on your travels.
Heat Holders are believed to be the warmest thermal socks in the world. With a tog rating of 2.34, Heat Holders provide a practical and economical alternative to layering socks. The unique patent-pending, extra-long looped thermal pile which is unique to Heat Holders has been newly developed. This innovative knitting technology locks in warm air, holding it closer to the skin and keeping feet warmer for longer.
Heat holders can snugly fit inside your walking boots, keeping your feet warm and dry. These essential socks will ensure your feet stay toasty warm, regardless of the notoriously unpredictable weather while camping.
To order your Heat Holders or get more information go to canada.heatholders.com.