The Strapshot: a hikers friend
Works with any camera
by Kimberly Shellborn —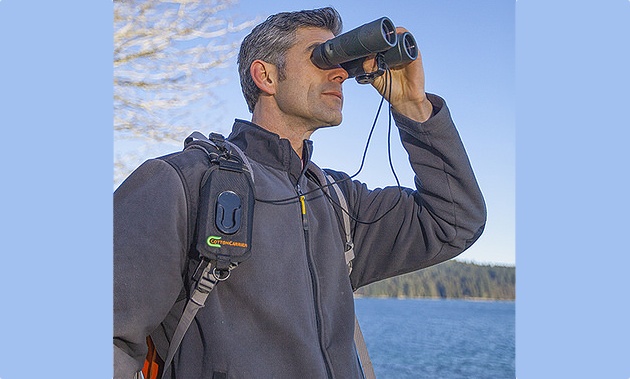 Do you enjoy photography, especially when you go on walks or hikes? Have you ever left your camera at home when you thought about how much it would weigh? A hike with a camera around your neck can turn painful. If you opt to hold your camera to relieve your neck, your hands are no longer free help with the dangerous spots on the trail.
The Cotton Carrier company has a solution for anyone who gets outdoors: StrapShot.
"StrapShot is the dream accessory for hikers," said Brook Parker of Cotton Carrier. "It's compatible with all backpacks and DSLRs and offers unparalleled comfort, security and speed."
StrapShot attaches securely to any backpack strap. High-quality Velcro wings hug the backpack strap and tether clips onto the backpack's D-ring to prevent slippage for additional security.
StrapShot works with any camera and includes a hand strap to provide a secure and comfortable grip on your camera. The StrapShot is not just limited to use with backpacks. A loop on the back of the StrapShot allows it to be attached to a belt for use with smaller cameras.
For more information on StrapShot see Cotton Carrier products online.