Blundstone canvas boots now available in Canada
Blunstone Boots work with many different fashion styles and are comfortable for all-day wear
by Kimberly Shellborn —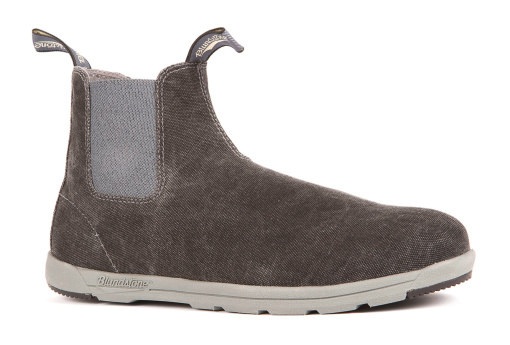 I recently tried the new (to Canada) Blundstone boots called The Canvas.
These are easy to get on—just pull the tabs—and comfortable to wear. I often find that my new shoes take a few days to break in, but the canvas Blundstone boots were perfect from the first moment. I love the fact that they don't have laces—they are so much easier to slip on and off, plus you don't have to worry about tripping over the laces or getting a blister from the tongue gouging into the top of your foot.
The soles are spongy and comfortable. I could be on my feet all day with these boots and never have sore feet. Although I haven't actually tried wearing them this way, Blundstones advertises that you can wear these without socks.
They are versatile, as they go with almost any outfit or style, and are one of the most comfortable pairs of footwear I have ever put on.
Blundstone The Canvas comes in styles for men and women. The fabric of the boot is distressed, using breathable canvas that is ideal for the pull-on, kick-off mantra of all Blundstone boots. Blundstone The Canvas comes in a variety of colours from vibrant to earthy, making them a suitable choice to fit anyone's personal style.
The Canvas Blundstones are now available in Canada. For more information visit blundstone.ca