Lick Your Plate
Easy-to-follow recipes that will have you licking your plate
by Kimberly Shellborn —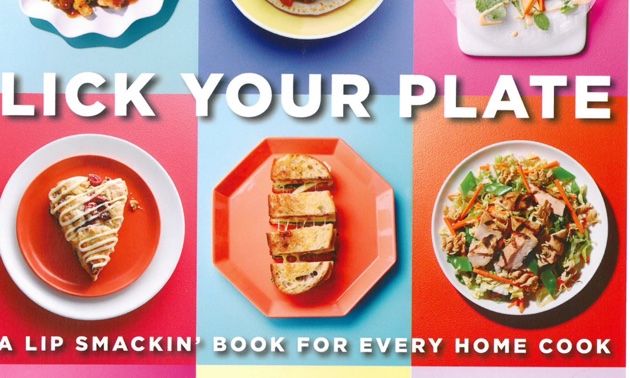 Authors Julie Albert and Lisa Gnat are no strangers to creating mouth-watering recipes. The sisters have already published two other books, Bite Me and Bite Me Too. So it's not surprising that once again they have produced a new set of tasty creations in Lick Your Plate.
Lick Your Plate is arranged in sections of appetizers, soups, salads, pasta and rice, chicken and turkey, fish, meat, brunch and desserts. Each section has some classic recipes as well as new flavours and surprises such as Twice Baked Sweet Potatoes with Pecan Streusel, Grilled Chicken Tikka Masala kebabs and French Onion Soup Cheeseburgers.
I am impressed not only by the number of recipes, 160, but by the originality of flavours that are combined to make a recipe. I consider myself an adventurous cook yet I was amazed by the new combinations I had never thought of trying before. I am excited to start using some of these recipes in my kitchen.
For me a deal breaker when I buy a new cookbook are the photos. I want to know what the finished product is supposed to look like before I take on a new recipe. Lick Your Plate does not disappoint in the photo department. Almost every recipe is accompanied by a photo.
The section that I'm most looking forward to cooking my way through is brunch. I can't decide if I should start with Caramelised Onion, Zucchini and Ricotta Frittata, the Apple Pie Pancakes or the Strawberry Cheesecake French Toast Souffle.
Get your copy of Lick Your Plate at www/bitememore.com.