Let someone else do the cooking in Brenda, Arizona
Four star-dining at mom-and-pop establishments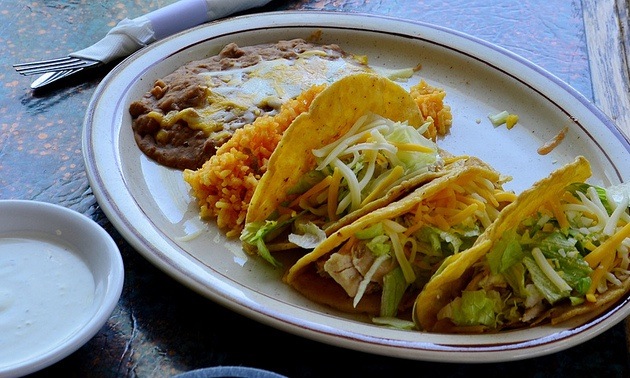 Named for a little girl whose parents homesteaded there, Brenda, Arizona, is a small community near the historic Ramsey Mine and only 17 minutes away from Quartzsite. Brenda is popular with snowbirds looking for a fantastic place to park their RVs and still be close to all the activities at the snowbird headquarters that is Quartzsite. Going out for a good meal is probably also high on an RVer's agenda, and the high calibre of the restaurants in the region is well known.
"The best restaurants are the quaint mom-and-pop shops that capitalize on the fresh produce grown in the area," said Deborah Ireland, a volunteer for the tourism office in Quartzsite. "You would be surprised at the four-star quality of the meals. They are amazing—well made, with decent servings, and don't have that fast-food look or feel to any of it."
Most of the restaurants and cafes cater to the visitors who come here in the winter and are closed during the hot summer months. They have it all: hot and spicy Mexican dishes, outdoor mouth-watering barbecues, savoury beef dishes, Southwestern-style meals, and of course, old-fashioned home cooking. It really doesn't matter whether you prefer a breakfast of huevos rancheros or traditional bacon and eggs, it can easily be found here. Have an interesting lunch of corn chips and salsa, refried beans and a burrito, then end the day with a luscious slab of beef, baked potato and a tasty bowl of beans—and of course a margarita.
In Brenda the very popular Black Rock Café is only open during the winters and is known for its weekend buffet prime rib dinners and Sunday brunch. Visitors say it's one of the best dining experiences in the area, with good country cooking and large portions. Nearby Salome has the Kofa Café, which draws a crowd for its reasonably priced, tasty food.
"If you are searching for fast food you will find it," said Ireland, "but those seeking authentic Mexican food should dine at the Taco Mio in Quartzsite, where the chef is cooking 12 months of the year. This is a good place to eat and many people return repeatedly."
A new restaurant, Dos Amigos, is quickly gaining a reputation for good food and is also definitely worth trying.
Located on Highway 60, 20 miles east of Quartzsite, and part of the Arizona Outback and McMullen Valley, Brenda has an interesting history of mining and homesteaders, Hispanic influence and native American culture.