Top things to see and do in Prince George
With natural bounty and urban highlights, Prince George is always a joy to visit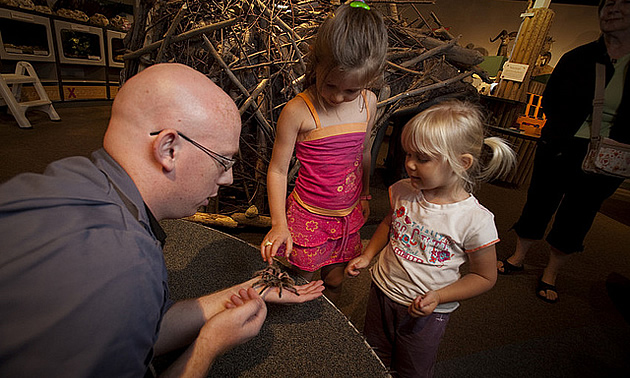 With an assortment of activities and attractions available, Prince George is a perfect choice for any RV getaway. The high points are too numerous to list, but here are a few that really stand out.
1) The Exploration Place
The Exploration Place is a museum and science centre that will engage visitors of all ages. Check out their regular programs and workshops, and peruse galleries that focus on topics such as First Nations heritage, paleontology and natural artifacts.
2) The Prince George Astronomical Observatory
At the Prince George Astronomical Observatory, you can see the stars and planets in vivid clarity. The public viewing hours are listed on the observatory website, where you can also find a schedule of special events. Tours are also available if you book them ahead.
3) Noah's Ark Adventureland
Noah's Ark Adventureland is a delight for the whole family, offering a petting zoo, hay rides, a playground and guided tours. You can also take part in photo shoots, shop at the gift store and enjoy other enticing attractions on site.
4) The Good Sir Nature Park
Nature lovers will find their calling at the Good Sir Nature Park. With more than 160 acres of land populated by native plants and animals, this park also boasts an indoor plant museum, beaver pond and guided tours of the walking trails.
5) The Railway & Forestry Museum
This industrial museum has exhibits, heritage buildings and restored machinery from the railway and forestry industries. Learn how these artifacts played an important role in Prince George's development over the past decades.