Experience the history of north-central BC at two Prince George museums
Visit the Exploration Place and the Central British Columbia Railway and Forestry Museum
by Trina Ayling —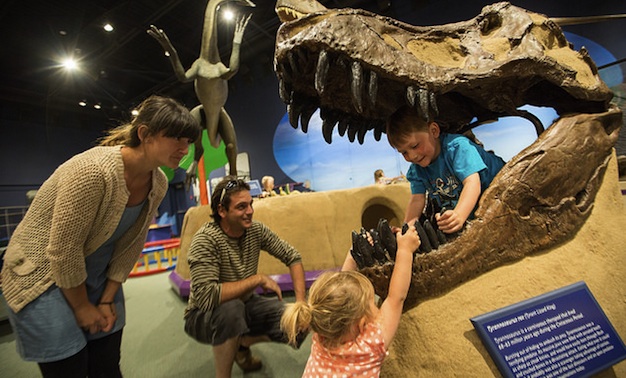 The Golden Raven initiative was developed by the Regional District of North Central British Columbia in 2006 to help promote, manage and fund existing operations dedicated to the pioneer heritage and present day arts and culture of the region. Celebrating its 100th birthday this year, Prince George is home to four of the ten Golden Raven sites.
The Exploration Place and Central British Columbia Railway and Forestry Museum are two Golden Raven operations that should not be missed.
The Exploration Place
Located in the heart of the popular Fort George Park, the Exploration Place offers an innovative look at the future as well as the past. Delivering a hands-on experience to explorers of all ages, the museum offers visitors a chance to touch and feel their way through history, science and nature.
With displays ranging from paleontology and First Nations history to the science of sports and the wonders of the biome, the Exploration Place features seven distinct galleries. One of these is dedicated to George Phillips, who was executive director of the museum from 1992 to 2003. According to Tracy Calogheros, CEO of the Exploration Centre, it was Phillips' exceptional vision that guided the museum from a small local history museum to the world-class site that it is today.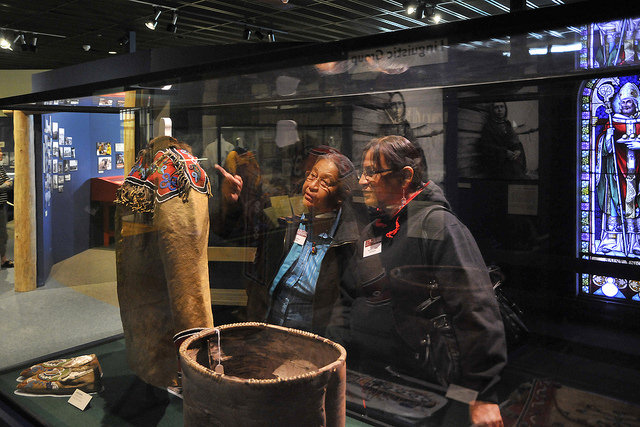 "George had a vision for a museum that was a central institution for our community," said Calogheros. "His goal was to create a place that everyone had a connection to and felt comfortable in; a foundation for a life-long relationship with culture and heritage."
The George Phillips Exhibit Gallery is host to both travelling and in-house exhibits representative of Phillips' philosophy of discovery and inspiration. Past exhibits include the Canadian Museum of History's Expedition: Arctic, based on the Canadian Arctic Expedition of 1913 to 1918, and most recently the Ice Age Mammals exhibit produced by the Canadian Museum of Nature, exploring the last ice age and the role played by climate change.
Visiting on the weekend? Enjoy a ride on the Little Prince Steam Engine or enjoy an old-fashioned ice cream at the Fort George Station.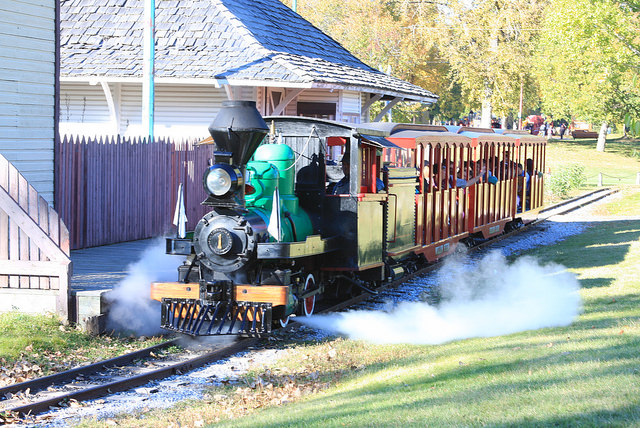 For more information see: The Exploration Centre and its galleries.
Central British Columbia Railway and Forestry Museum
The Central British Columbia Railway and Forestry Museum consists of over 70 examples of rolling stock, including locomotive, freight and passenger train cars. Spanning eight acres, the museum also includes historic buildings and artifacts related to the railroad and forestry industries of Prince George.
Visitors are welcome to climb aboard vintage rail coaches of the early 20th century for a taste of yesteryear travel, size up the giant steam crane that once towed derailed locomotives back onto the tracks, and view the heavy equipment and logging machinery vital to the railway and forestry industries of Prince George.
Don't feel like walking? Tour the park on the Cottonwood, a miniature railroad equipped with four passenger cars and a wheelchair accessible car.